German authorities reveal number of citizens who joined the war in Ukraine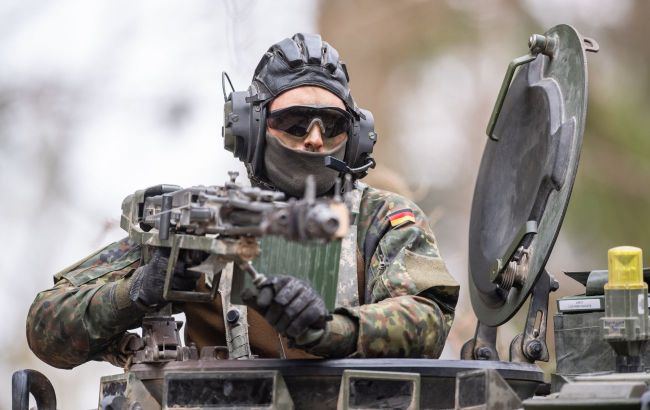 Illustrative photo (Photo: Getty Images)
Dozens of German citizens have left for war in Ukraine since the beginning of Russia's full-scale invasion of Ukraine. For the first time, the Ministry of Internal Affairs has provided data on the number of German citizens involved in the fighting in Ukraine, according to Welt am Sonntag.
As of now, 61 individuals have left Germany to participate in the war in Ukraine. According to the German Ministry of Internal Affairs, these individuals are linked to "extremist views or politically motivated criminal activities."
Among them, 39 Germans are suspected of having left the country with the intention of taking part in combat operations. Out of these, 27 are fighting on the side of Russia, while 12 are fighting on the side of Ukraine.
The authorities have specific information regarding the majority of them, confirming their involvement in combat activities. The individuals involved include both right-wing and left-wing extremists.
Military aid from Germany
Germany has been providing regular military aid to Ukraine. Recently, Ukraine received the first batch of ten Leopard 1A5 tanks from Germany.
Additionally, Berlin has sent a new package of military assistance to Ukraine, including equipment for new IRIS-T SLM anti-aircraft missile systems, heavy transport vehicles, anti-drone "ZENIT" systems against Shahed-136 and other drones, ammunition, and more.
Furthermore, Ukraine is expected to receive two advanced Skynex air defense systems from Germany later this year.