Fire in Russian Kursk broke out on September 8, video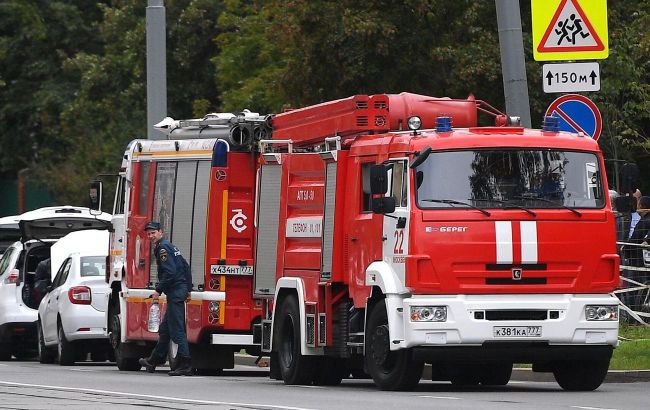 Fire in Kursk broke out on September 8 (Photo: rosmedia)
A powerful fire broke out in the Russian city of Kursk. A column of black smoke was observed in the city, according to local Telegram channels.
The fire broke out on the morning of September 8. As reported online, the fire engulfed a building on Third Kozhevennaya Street.
The causes of the fire are currently unknown. Emergency services are at the scene.
In the images published online, it is evident that the fire is quite intense. In various areas of Kursk, black smoke can be seen.
Explosions in Kursk
It's worth noting that Kursk is located approximately 100 kilometers from the border with Ukraine. Reports of explosions and complaints about so-called "drone attacks" have been increasingly frequent.
For example, on the night of August 27, explosions were heard in Kursk. Locals reported on social media that they also heard automatic gunfire.
Sources from RBC-Ukraine within the Security Service of Ukraine (SBU) revealed that the military counterintelligence of the special services attacked an airfield in Kursk. This airfield houses aircraft and anti-aircraft defense systems of the occupiers.