Explosions occurred in Kursk, Russia on August 27: Video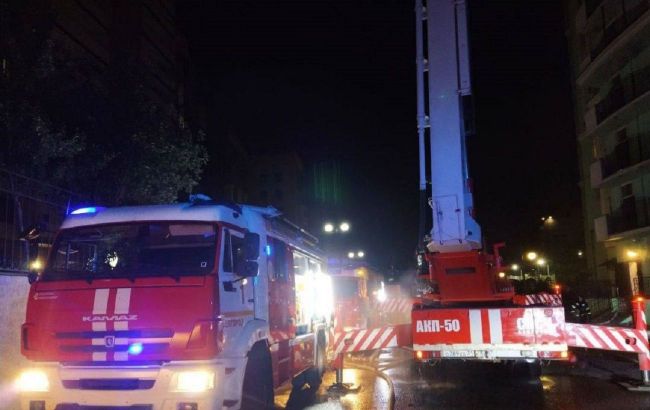 Explosions occurred in Kursk, Russia (Photo: Russian Emergencies Ministry)
Several explosions were heard in Kursk, Russia, on August 27. Preliminarily, the incidents occurred near the railway station, local Telegram channels reported.
Residents of Kursk took to social media, indicating that they heard at least four explosions that occurred late at night. Others claim there were around seven blasts.
Additionally, online posts suggest that "automatic gunfire was heard from the sixth district in the woods."
Local authorities have not yet commented on the explosions in Kursk.
Footage capturing the moment of the explosion was shared on the internet, displaying a bright flash in the nighttime sky.
Explosions on Russian territory
Previously, the explosion sounds came from the Bryansk region of Russia on the late evening of August 26. According to the local governor, an air defense system operated in the area, and an unmanned aircraft was purportedly downed.
On the same day, near Moscow, several loud explosions were heard in the Odintsovsky and Istrinsky districts. According to the mayor of the aggressor country's capital, Sergei Sobyanin, air defense forces supposedly destroyed a drone during its approach to Moscow in the Istrinsky district.
Earlier, during the night of August 25, explosions were reported in the Kursk, Kaluga, and Tula regions of Russia, and airports in Domodedovo and Vnukovo were closed in Moscow.