Explosions near Moscow, August 26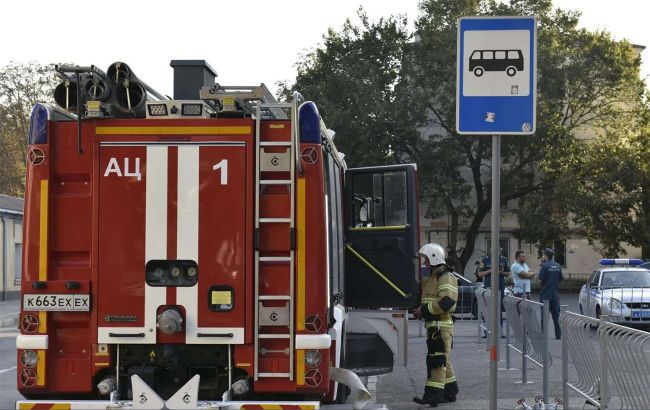 There were audible explosions near Moscow (photo: Russian media)
Several loud explosions were heard near Moscow, in the Odintsovo and Istrinsky districts of the region, today at night, August 26, according to ASTRA.
According to the Mayor of Moscow, Sergey Sobyanin, the air defense forces supposedly destroyed a drone on its approach to Moscow in the Istrinsky district during the night.
"Preliminary information suggests there are no casualties or damages. Emergency services are working at the scene," he added.
According to the Russian Ministry of Defense, the drone was of the aircraft type and intended to attack targets in Moscow and the Moscow region but was shot down.
It was also previously reported that all Moscow airports have implemented a "Carpet" plan, leading to delays in all departing and arriving flights. At least 24 flights have been delayed, and 8 have been canceled at Moscow airports including Vnukovo, Domodedovo, and Sheremetyevo.
Explosions in Moscow
In recent times, there have been increasing reports of explosions and fires in Russia, and Russians have started to complain about nighttime attacks.
For example, on August 21, the Russian Ministry of Defense claimed there was an alleged drone attack in the Moscow region.
Furthermore, on August 18, explosions were heard in several areas of Moscow and the Moscow region. Witnesses reported the operation of air defense systems and sightings of drones. The sounds of explosions were audible over the Odintsovo district in the Moscow region, in Trehgirka, and in Krasnogorsk.
An explosion was also heard in the Moscow City district, near the Evolution and Federation Towers. It is also reported that one of the UAVs crashed into the Expocenter on the Krasnopresnenskaya embankment in central Moscow.