Russian MoD claims successful repelling of drone attack in the Moscow region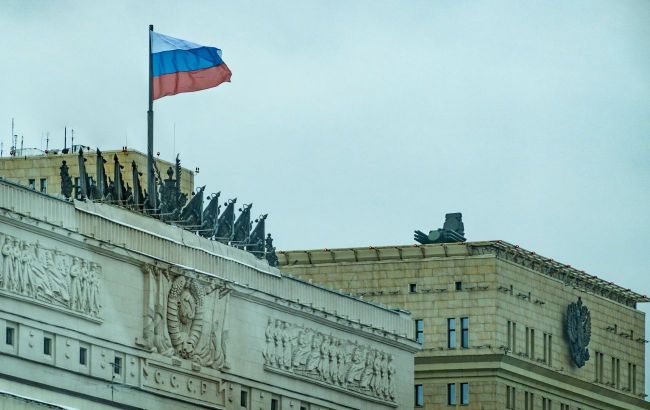 Russian MoD announces successful repelling of drone attack in the Moscow region (Photo: Getty Images)
The Ministry of Defense of the Russian Federation has claimed a supposed drone attack in the Moscow region. Russian propaganda Telegram channels have reported the successful operation of air defense systems.
"On August 21st, at approximately 06:50 Moscow time, an attempt to carry out a terrorist attack with an unmanned aerial vehicle of an aircraft type was stopped," the statement said.
According to the Russian Ministry of Defense, the unmanned aerial vehicle was detected over the territory of the Moscow region and was suppressed using electronic warfare means.
"Having lost control, the UAV crashed in the area of the settlement of Pokrovskoe in Odintsovo district, with no casualties reported," the Russians said.
According to Russian media reports, Moscow's Vnukovo Airport temporarily stopped operating flights. For safety reasons, starting from 06:25, a portion of flights was redirected to other airports.
Drone attack on Moscow on August 18th
Explosions were heard in several areas of Moscow and the Moscow region during the night of August 18th. Witnesses reported the operation of air defense systems and the presence of drones.
Sounds of explosions were heard over Odintsovo in the Moscow region, as well as in Trekhgorka and Krasnogorsk.
Additionally, an explosion was heard in the Moscow City district near the Evolution and Federation towers. It is also reported that one of the UAVs fell on the Expocenter on Krasnopresnenskaya Embankment in central Moscow. There is no information about casualties.
According to the Russian Ministry of Emergency Situations, partial damage occurred in one of the pavilions of the Expocenter in central Moscow.
The Mayor of Moscow, Sergey Sobyanin, reported that the drone was allegedly destroyed by air defense systems.