Explosions heard in several districts of Moscow on August 18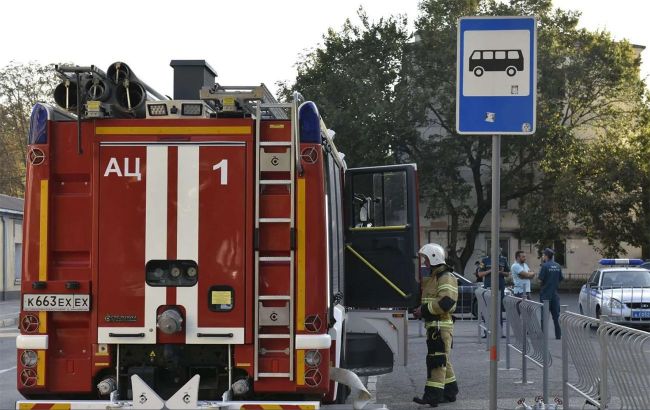 Explosions heard in several districts of Moscow (Photo: Russian media)
According to Russian Telegram channels, in several districts of Moscow and the Moscow region, explosions were heard during the night of August 18. Witnesses report the operation of air defense systems and observed drones.
It is reported that the sounds of explosions were audible over the Moscow suburb Odintsovo, in Troitsk, and Krasnogorsk.
Furthermore, an explosion was also heard in the Moscow-City district, near the Evolution and Federation towers. It is also reported that one of the UAVs crashed at the Expocenter on Krasnopresnenskaya Embankment in central Moscow. There is no information about casualties.
According to the Russian Ministry of Emergency Situations, partial damage occurred in one of the pavilions at Expocenter in central Moscow.
"Partial collapse of the exterior wall was recorded in one of the pavilions at Expocenter on Krasnopresnenskaya Embankment. The area of the collapse is about 30 square meters," the statement says.
Moscow authorities' response to the explosions
The Mayor of Moscow, Sergey Sobyanin, announced that a drone was allegedly destroyed by air defense forces.
"Tonight, when attempting to fly over Moscow, a drone was destroyed by air defense forces. Debris from the UAV fell within the Expocenter area, causing no significant damage to the building. There are no reported casualties. Municipal emergency services are working on-site," he stated.
Explosions in Moscow
In recent weeks, explosions have become more frequent in the Russian capital and its vicinity. Russians have increasingly complained about "drone attacks."
For instance, one of the largest attacks occurred on the night of July 30. It is known that unidentified drones struck the business center of the Russian capital - Moscow-City. The drones targeted the so-called "government tower," which houses the offices of three Russian ministries: the Ministry of Economic Development, the Ministry of Industry and Trade, and the Ministry of Communications.
Furthermore, on the night of August 1, explosions were again heard in the Moscow-City area. Preliminary data suggests that at least one drone flew into a tower of the elite complex.