Fire broke out at gunpowder plant in the Tambov region: Explosions reported before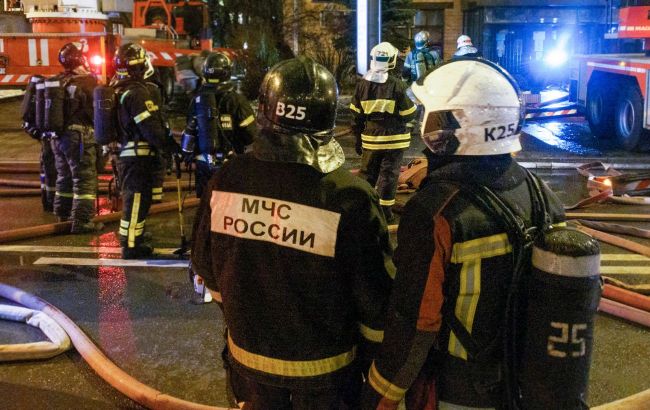 Explosions heard at a gunpowder plant in the Tambov region (photo: Getty Images)
On the night of November 11, a fire broke out at the Tambov Powder Plant in the Tambov region of the Russian Federation. Prior to the fire, explosions were reported on the premises, according to the Russian Telegram channel Baza.
It is noted that the fire started around 23:30, with eyewitnesses reporting sounds of explosions preceding it.
The fire covered an area of approximately 300 square meters, and firefighters successfully extinguished it within an hour and a half.
Fires in Russia
In recent months, Russia has experienced a significant increase in the number of fires, occurring frequently in Moscow and other regions. These incidents have been reported in ports, military facilities, factories, and other locations.
For instance, there was a recent fire in Kursk, though the cause remains unknown. A column of black smoke was observed in the city.
In Rostov-on-Don, Russia, a warehouse was also engulfed in flames. Reports indicate that firefighting efforts were hindered due to a shortage of water supply for the fire trucks.
The most recent incident occurred yesterday when a fire broke out at a warehouse in the Lenin City District near Moscow. The warehouse is owned by the company Gazdevais, specializing in the production of gas meters.