Powerful fire in Moscow region: Black smoke is visible from afar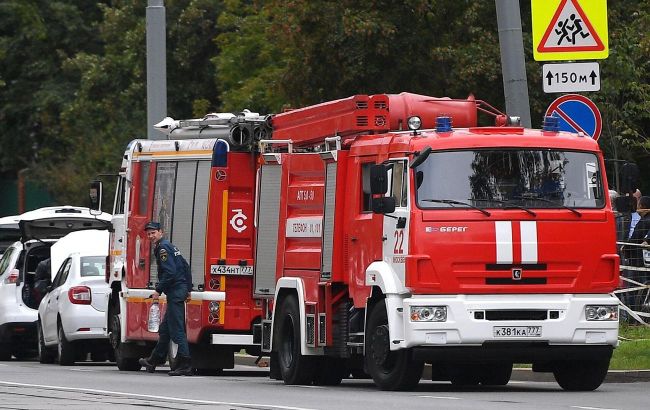 A massive fire broke out in the Moscow region on November 10 (Photo: Russian media)
A massive fire broke out in the Moscow region of Russia on the morning of November 10. The black smoke from the fire is visible from a distance, according to local Telegram channels.
The network reported a warehouse on fire in the Lenin City District near Moscow. It belongs to the company Gazdevice, which produces gas meters.
The Russian Ministry of Emergency Situations reported that the fire covered an area of 2,000 square meters. As of 8:00, the fire has been localized. Ninety firefighters and 29 pieces of equipment are working to extinguish the fire. Russian media claim that there are no casualties.
In the footage posted online, the Moscow region's fire appears quite powerful. Black smoke is visible from various parts of the city.
Fires in Russia
In recent months, Russia has experienced many fires, often erupting in Moscow and other regions. Fires have become more frequent in ports, military facilities, factories, etc.
Recently, there was a fire in Kursk, but the reasons for the fire are unknown. A column of black smoke was spotted in the city.
In the Russian city of Rostov-on-Don, a warehouse was on fire. Reports on the network indicated that the fire could not be extinguished for a long time because firefighting vehicles lacked a water supply.