Fighting near Bakhmut - Syrskyi demonstrates work of Phantom group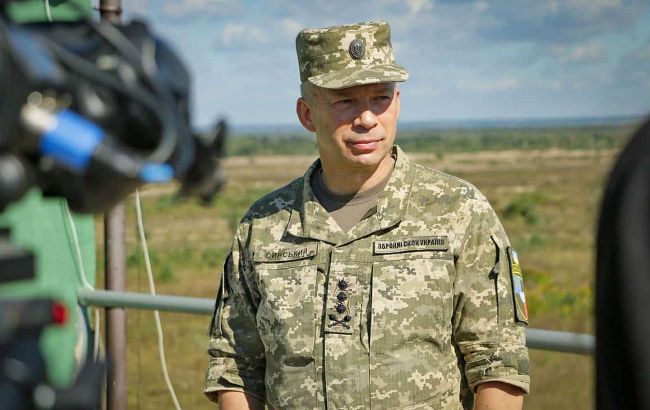 Commander of the Ground Forces Oleksandr Syrskyi (photo: armyinform.com.ua)
Ukrainian Armed Forces currently operating in Bakhmut continue to destroy enemies and repel their attacks, says the Commander of the Ground Forces, Oleksandr Syrskyi in his Telegram channel.
"Bakhmut. Area of the "airplane". The '"Ghost" group of the Separate Presidential Brigade named after Hetman Bohdan Khmelnytskyi is operating," Syrskyi wrote.
According to him, Ukrainian soldiers destroyed Russian occupiers from a distance of over 900 meters.
"At a distance of 960 meters, a Russian was eliminated. Our heroes see everyone," he added.
Counteroffensive by the Ukrainian Armed Forces
According to the latest data from the General Staff of the Armed Forces of Ukraine, Ukrainian defenders continue their offensive actions in the Bakhmut and Melitopol directions.
The defense forces reported that soldiers have advanced another 1.5 kilometers in the Robotyne area in the Zaporizhzhia region. Active fighting is also ongoing to the south of Bakhmut, which is currently controlled by the occupiers.
Despite Milli's statements, the head of the Main Directorate of Intelligence of the Ministry of Defense, Kyrylo Budanov, believes that the Ukrainian counteroffensive will continue even during the cold period.