Explosions were heard in the Orlov region of Russia: They claim drone downing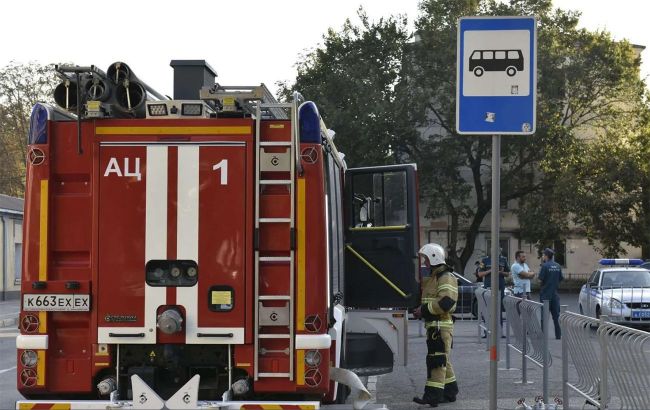 In the Orlov region of the Russian Federation, explosions were heard (photo: Russian media)
In the Orlov region of the Russian Federation, explosions were reported today evening, November 20, according to local social media accounts and the Telegram channel of the governor of the Orlov region, Andriy Klychko.
Residents in local online communities reported hearing several explosions in the Shablykino district.
Klychko stated that a drone of aircraft type was destroyed over the territory of the Shablykino district in the Orlov region.
"A drone of aircraft type has been neutralized. According to operational data, there are no damages or casualties. Law enforcement agencies are taking necessary measures, and the situation is under control," said the statement from the head of the Orlov region.
Explosions in the regions of the Russian Federation
In recent weeks, there has been a surge in incidents of explosions in various regions of Russia. Just yesterday, near Moscow, an attack by a drone allegedly targeting the capital of the Russian Federation was reported.
Meanwhile, Ukrainian intelligence has already warned residents of the Russian capital not to let their guard down, as the number of drone attacks is expected to increase.
Specifically, on the evening of November 10, explosions were reported near the Konstruktorskoye Byuro Mashinostroyeniya (KBM) corporation in the Moscow region, where Kinzhals and Iskanders are manufactured.
Pne of the largest attacks on Russia was recorded on the night of July 30 when unidentified drones struck the business center of the Russian capital - Moscow City. The drones targeted the so-called government tower, housing the offices of the Ministry of Economic Development, the Ministry of Industry and Trade, and the Ministry of Communications of the Russian Federation.