Explosions rock Sevastopol and Feodosia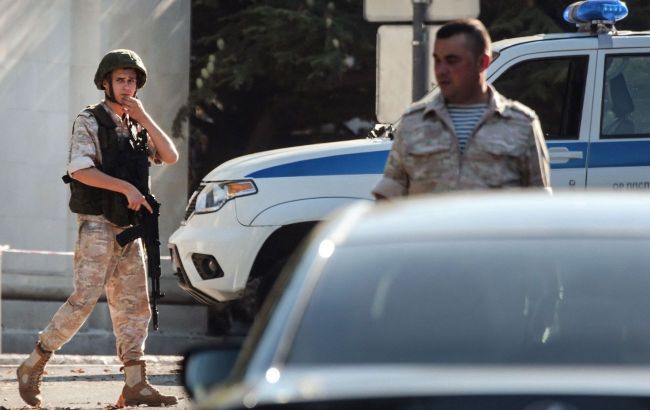 Explosions rock Sevastopol and Feodosia (Photo: Getty Images)
On Thursday, July 20th, explosions were reported to have occurred in the temporarily occupied Crimea, with the sounds being heard in Sevastopol and Feodosia, say local Telegram channels.
The residents of the occupied Sevastopol reported hearing the sounds of explosions in the Haharynskyi district, seemingly originating from either Kamyshova or Kazacha Bays.
Feodosia
Likewise, a loud explosion was reported in the area of Feodosia. Subsequently, Crimean Telegram channels, citing the occupation authorities, stated that military exercises involving shooting were supposedly taking place in the city.
Explosions in Crimea
These recent explosions follow previous incidents in the region. On the night of July 20th, explosions were heard in the northwest part of occupied Crimea, near the village of Rozdolne. The occupiers claimed that the explosions were the result of a drone attack, which allegedly targeted and damaged four administrative buildings.
Additionally, on the same day, explosions were also reported near the Staryi Krym training ground in eastern Crimea. While there were claims of "flyovers" in the area, local residents reported hearing the detonation of munitions.