Occupied Crimea shaken by explosions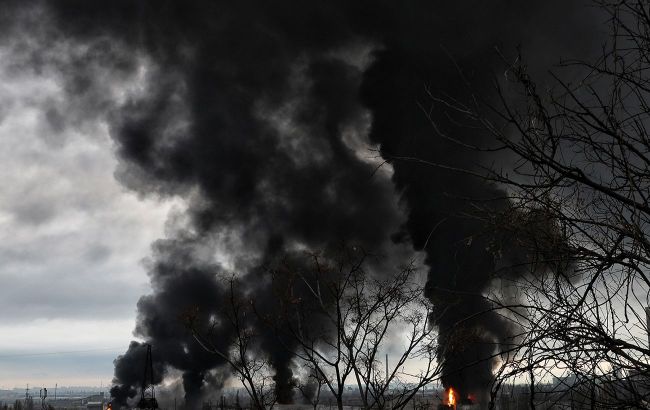 Explosions in the occupied Crimea (Getty Images )
Explosions occurred in the Kirovskiy district near the village of Krynychka in temporarily occupied Crimea early in the morning on July 19th. Preliminary reports indicate shelling of the territory of the Starokrymske training ground in the eastern part of the peninsula, resulting in the detonation of munitions, according to the Telegram channel "Crimean Wind."
"The storage depot of munitions was targeted at the Starokrymske training ground near the village of Krynychka, detonations are still ongoing," the publication wrote.
There were reportedly three missile strikes, hitting the training ground and leading to the subsequent detonation, with the "explosions being heard even in Feodosia."
Following the incident, the Russian military closed off roads and exits leading past the Starokrymske training ground towards Tavrida highway. This was confirmed by the so-called "head" of occupied Crimea, Sergey Aksyonov.
Explosions in Crimea

The temporarily occupied peninsula of Crimea occasionally experiences explosions. Typically, they are associated with attacks by Ukrainian forces targeting occupant gatherings, their equipment, ammunition, or strategic objects.
For instance, on the afternoon of July 18th, explosions were reported in different cities of the temporarily occupied Crimea. Explosions and vibrations were reported in the northern part of Crimea, in Krasnoperekopsk.
Additionally, during the night of July 17, there were explosions on the Crimean Bridge, resulting in the destruction of one span.