Massive explosions in Moscow, August 22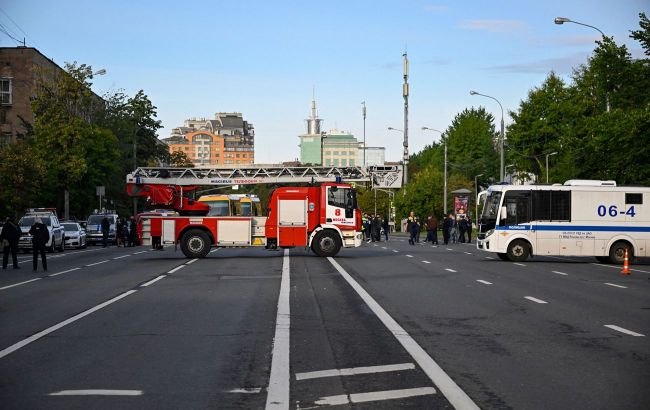 Explosions reported in Moscow and the Moscow region (photo: GettyImages)
Explosions were reported in the Russian capital and the Moscow region overnight on August 22, according to Russian Telegram channels.
The sounds of explosions were heard in the Moscow district of Strogino and in the city of Krasnogorsk in the Moscow region.
The first footage of the aftermath of the explosion in the Russian capital has been posted online:
"In Krasnogorsk, windows were blown out in residential buildings after the explosion," report Russian Telegram channels.
Moscow airports have ceased operations
Additionally, Moscow airports Vnukovo and Domodedovo have declared a "Carpet" mode and temporarily suspended operations. Several flights for departure and arrival are reported to be delayed.
The Mayor of Moscow responded to the explosions in the Russian capital.
Sergei Sobyanin stated that Moscow was supposedly attacked by armed drones. It is reported that drones were shot down in the Krasnogorsk and Chaschaiv areas.
"Bavovna" (explosion ironically) in Moscow
Explosions were heard in several districts of Moscow and the Moscow region during the night of August 18. Eyewitnesses reported drone attacks. The sounds were audible over Odintsovo, Troitsk, and Krasnogorsk. In particular, an explosion occurred in the Moscow City area near the Evolution and Federation Towers.
Additionally, the Russian Ministry of Defense claimed on August 21 that there was an alleged drone attack in the Moscow region.