Explosions in Sevastopol: Air alert declared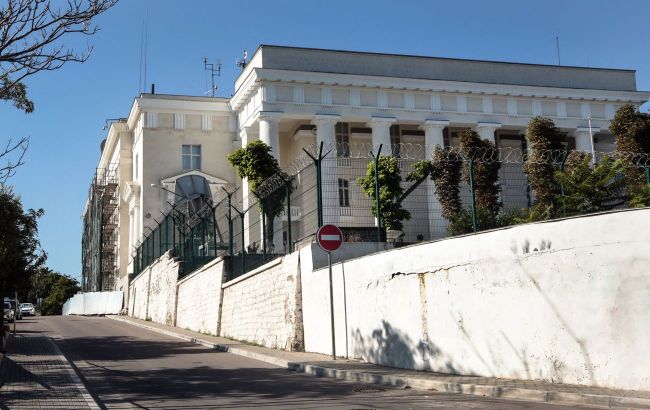 Explosions in occupied Sevastopol occurred on November 17 (Photo: Getty Images)
Explosions in the occupied Sevastopol occurred on the morning of November 17. The city declared an air raid alert, citing local Telegram channels.
Reports online suggest that the explosions were quite powerful, shaking windows in buildings.
At the same time, Russian occupiers announced an air raid alert in Sevastopol, and propagandists wrote about the alleged missile danger.
Telegram channels published photos of smoke after the explosions. According to preliminary data, smoke was observed in the central part of the city.
Updated at 10:10. Propagandists and occupiers claim that the air defense system supposedly worked in Sevastopol, and two targets were shot down. They say there is no damage, and the air raid alert has been canceled.
Not only in Sevastopol
Today, on November 17, explosions were heard in the occupied Crimea in the area of ​​Bakhchisaray. According to reports from the network, there is information about two powerful explosions between the Bakhchisaray region and the Kacha Valley.
The citizens note that Russian occupiers raised helicopters into the sky.
Operations of the Defence Intelligence of Ukraine (DIU) and the Armed Forces of Ukraine in Crimea
Recently, Crimea has become a dangerous place for Russian occupiers. The Ukrainian defense forces systematically conduct daring operations on the territory of the occupied peninsula. One of the most famous operations of the Armed Forces of Ukraine is a strike on the headquarters of the Russian Black Sea Fleet in the occupied Sevastopol.
Also, on November 10, the Ministry of Defense's reconnaissance forces operated using surface drones in Crimea. The Russian landing ship of Project 1176 Shark and the ship of Project 11770 Serna went to the bottom.
The intelligence explained that these two small landing ships were necessary for the occupiers as carriers of anti-aircraft missile systems.