Explosions in Odesa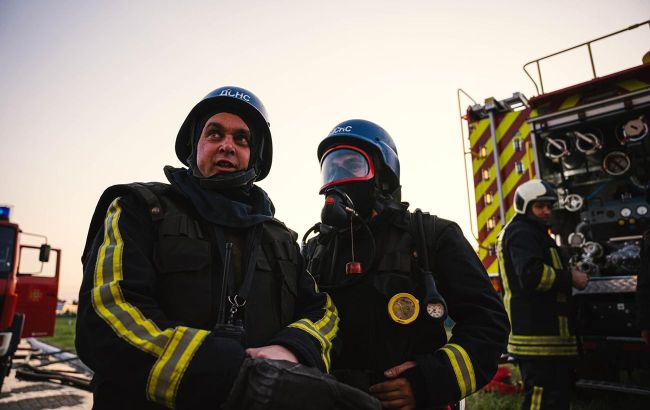 Explosions occurred in Odesa in the evening of September 30 (photo: Getty Images)
Explosions were reported in Odesa on the evening of September 30. Air raid sirens were activated in the region, according to "Suspilne."
"There are sounds of explosions in Odesa," the report stated.
The Ukrainian Air Force had previously announced that strike drones were moving from the Black Sea toward the Odesa region.
Residents were urged to seek shelter during the air raid or follow the "two walls" rule for protection.
Later, there were repeated explosions in Odesa.
Shelling on Odesa
In recent months, there has been an increase in missile and drone attacks by Russian forces on southern Ukrainian cities. This is largely related to Russia's exit from the "grain agreement." Occupying forces are attempting to destroy more and more grain crops to hinder Ukraine from sending humanitarian aid to countries in need.
On the night of September 25, Russian forces carried out a combined attack on Ukraine. Explosions were reported in the Odesa region and in Kryvyi Rih. The invaders targeted the port infrastructure of the Odesa region. In Odesa, the sea terminal was damaged, and a fire broke out in the building of the pre-terminal hotel, which is currently not operational. Grain warehouses were also destroyed.
The occupiers launched 12 Kalibr cruise missiles, two anti-ship missiles P-800 Oniks, and 19 Shahed drones across Ukraine. Ukrainian air defense forces successfully intercepted and shot down 30 of the enemy's aerial targets.