Explosions in Kursk: Ministry of Internal Affairs building hit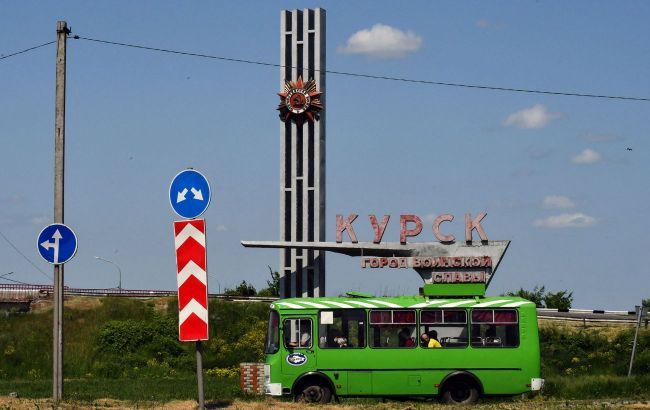 Defense intelligence of Ukraine informes about the blows at Russian Ministry of Internal Affairs building (Photo:Getty Images)
This morning in the Russian city of Kursk, reports emerged of drone attacks causing explosions, with one of the strikes hitting a local Ministry of Internal Affairs (MIA) building, according to the sources in the Security Service of Ukraine.
"A new series of explosions occurred in the early hours, targeting the MIA building," the statement read.
As per the source, this marks a continuation of attacks in Kursk, including strikes on the Federal Security Service (FSB) building and an oil refinery.
Джерело РБК-Україна в #ГУР повідомило про влучання в будівлю російського МВС в російському місті #Курськ. https://t.co/PX7ciwvVmE pic.twitter.com/JW7mRS247d

— РБК-Україна (@rbc_ukraine) September 25, 2023
Explosions in Kursk
Earlier in the morning, there were reports of explosions in the Russian city of Kursk allegedly caused by drone attacks.
Subsequently, local authorities announced that in the city's Central District, there were purported damages to several private residences and the roof of an administrative building due to the "attack by Ukrainian UAVs" (Unmanned Aerial Vehicles).
Additionally, windows were shattered in a multi-story building. Traditionally, the Russian authorities reported that the "air defense systems had engaged the threats," and there were "no casualties."
The local governor claimed that one UAV had crashed in the Kursk district, causing shattered windows in a private residence.
Ongoing attacks on Kursk
Kursk witnessed unrest just the day before. The Ukrainian drone reportedly attacked the FSB building in Kursk and targeted an oil refinery near the local airport.
As usual, the Russian authorities asserted that they had "repelled the attacks." Meanwhile, Kursk Mayor Igor Kutsak canceled the city's fireworks display for City Day celebrations due to the situation.