Explosions heard once again in Russian Kursk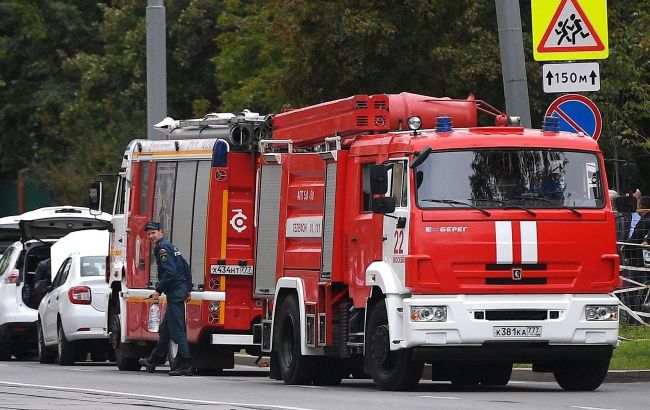 Photo: Explosions occurred in Russian Kursk (Russian media)
In Kursk (Russia), explosions once again occurred following incidents the day before. The city reportedly had the operation of air defense systems due to a supposed UAV attack. As a result of the incident, there is damage to a building, report the governor of the Kursk region, Roman Starovoit, and Baza Telegram channel.
Another loud explosion in Kursk happened around 7:30 in the morning.
Reports online suggest that a UAV was preliminarily shot down as a result of the air defense system's operation.
As a consequence, drone fragments damaged the roof of a private house, and firefighters were dispatched to the scene.
Government response
The governor of the Kursk region mentioned an attack by several drones earlier this morning.
According to him, in the city's central district, there is damage to several private houses and the roof of an administrative building due to the UAV attack, and windows in a multi-story building were shattered.
"The air defense system worked. There are no casualties," he stated.
Furthermore, another UAV fell in the Kursk district, resulting in shattered windows in a private house, as reported by the Russian official.
Explosions in Kursk
Prior to this, on Sunday, September 24, a powerful explosion also occurred in Kursk, Russia. This happened in the morning. The governor of the Kursk region, Roman Starovoit, stated an administrative building was attacked by a drone.
Later, the Russian official announced the cancellation of the City Day celebrations in Kursk, which are typically held on this date.
Additionally, it was revealed that there was another explosion shortly afterward - there was a hit at an oil refinery near the local airport, as reported by sources of RBC-Ukraine in the Main Intelligence Directorate of the Ministry of Defense.