Explosions heard in Kharkiv during air raid alert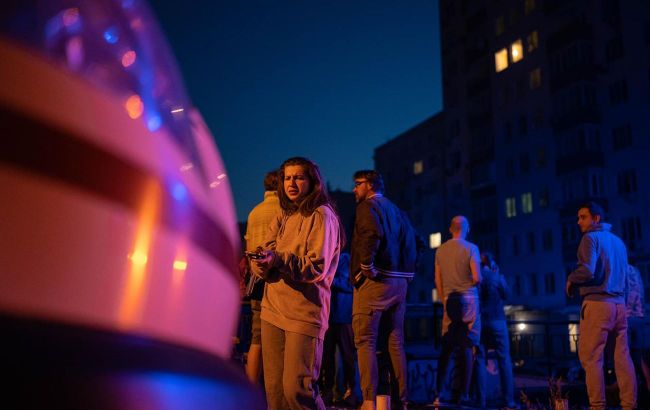 Explosions were reported in Kharkiv (photo: dsns.gov)
Several explosions were reported in Kharkiv after midnight on Sunday, September 17, during an air raid alert, according to Oleh Syniehubov, the head of the Kharkiv Regional Military Administration, and Ihor Terekhov, the mayor of Kharkiv.
Explosions in Kharkiv began shortly after signals of an imminent enemy air attack.
Local residents reported at least four explosions.
Authorities are urging Kharkiv residents to stay in shelters until the air raid alert is lifted.
The consequences of the latest Russian strikes on the city have not yet been disclosed.
"For the second time in a day, the enemy has struck the city of Kharkiv, again from Belgorod, presumably with S-300 anti-aircraft missile systems," said Brigadier General of Justice Serhiy Melnyk of "Marseille."
He added that at the moment, there are no rockets in the air, but the threat of new missile strikes remains.
"Information about possible damage and casualties is being established," he reported.
Rocket attack on Kharkiv
Recall that on Saturday, September 16, around eleven in the morning, explosions also occurred in Kharkiv. At that time, the Air Force also warned of the risk of the enemy using ballistic weapons.
The city administration later reported that there had been enemy shelling in Kharkiv in the industrial zone of the city (Holodnohirskyi district). Fortunately, there were no fatalities, but five civilians working at the enterprise were injured.
Later, the police reported that Russian forces used Iskander-K missiles for this attack on Kharkiv.