Explosions and fire near Ostankino TV tower in Moscow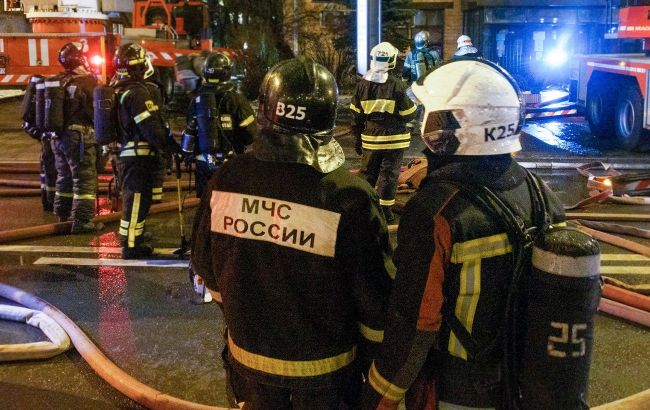 A fire broke out near the Ostankino TV tower in Moscow, Russia (Getty Images)
In the Russian capital, Moscow, a fire broke out near the Ostankino TV tower near the Vladikino metro station in the northeastern part of the city overnight, September 13. There have also been reports of explosions at the scene, according to local Telegram channels.
According to reports from Moscow residents on social media, there's a lot of smoke in the sky near the Ostankino TV tower. Emergency services personnel have been dispatched to the scene.
There are also reports of explosions near the tower where the fire started.
Local authorities have not yet commented on the fire incident.
"I heard explosions, then saw a blaze, smoke. Fire trucks are arriving now," one eyewitness wrote in the Moscow city chat group.
Footage from the scene was posted online.
Russian Ministry of Emergency Situations' response
Later, representatives of the Ministry of Emergency Situations stated that a garbage fire occurred on Novovolodikin Street in Moscow.
It is also claimed that the fire has already been extinguished.
Fires and explosions in Moscow
Fires are not uncommon in the Russian capital, with many of them occurring at factories related to defense production.
A big fire took place in Moscow on the night of September 8 near the Federal Customs Service building, accompanied by sounds of explosions.
Prior to that, a powerful fire occurred on September 7 at the Salyut factory in Moscow, one of Russia's largest manufacturers of aviation engines.
Additionally, in mid-August, an explosion occurred at the Zagorsk Optical-Mechanical Plant in the city of Sergiyev Posad in the Moscow region, where over 10 people are presumed to have died. There was also a massive fire at a paint and varnish materials warehouse in Noginsk near Moscow on August 21.
Furthermore, Moscow has been constantly targeted by drones. Ukrainian intelligence has warned Moscow residents not to let their guard down, as the number of drone attacks is expected to increase.
According to the UK Ministry of Defense, new anti-drone defense systems have been deployed around Moscow.