Explosion in Russian Makhachkala kills 27 people, leaves many injured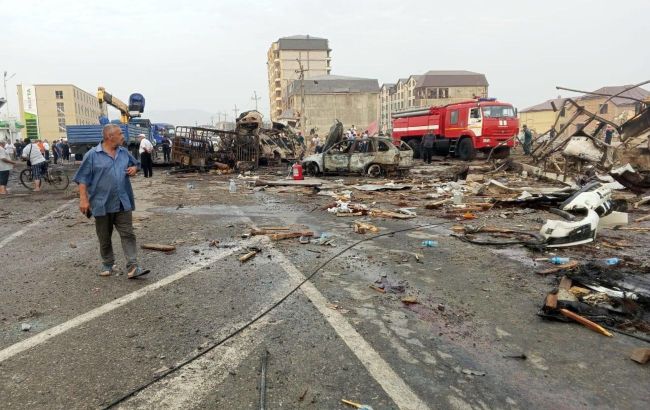 27 people killed in an explosion in Makhachkala, Russia (t.me/bazabazon)
On August 14, an explosion at a gas station in the Russian city of Makhachkala claimed the lives of 27 individuals, according to Baza.
Among the 27 deceased were 3 children. 75 people were injured as a result of the explosion and were promptly transported to hospitals, including 13 minors.
August 15 has been declared a day of mourning in Dagestan, the region where the incident occurred.

Photo: 27 people killed in the explosion in Makhachkala, Russia (t.me/bazabazon)
Explosion in Makhachkala
Yesterday evening, locals in Makhachkala were startled by a powerful explosion followed by a fire outbreak. The explosion originated at a gas station.
The flames subsequently spread to nearby residential buildings, leading to the emergency evacuation of people.