Explosion in Russian city of Makhachkala on August 14: Death toll rises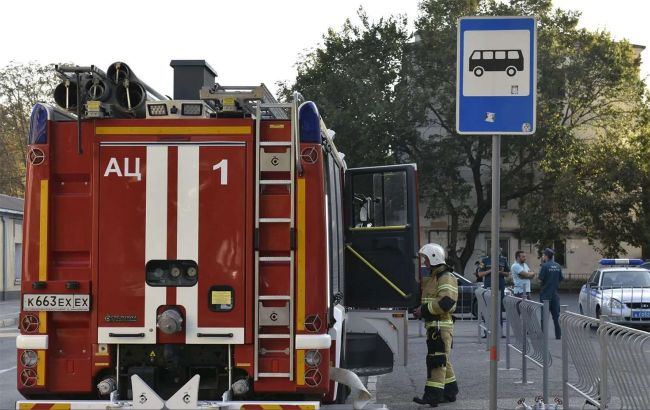 Illustrative photo (Photo: Russian media)
In the Russian city of Makhachkala, local residents heard a powerful explosion in the evening of August 14, followed by a fire, according to Baza.
Reports online indicate that there was an explosion at a gas station in the city, with around 10 vehicles reportedly on fire.
As reported by the Telegram channel Mash, at least three people have died due to the explosion at the gas station, and more than 10 individuals sought medical assistance. The incident occurred in one of the most densely populated areas of the city.
Updated at 22:24
According to Russian Telegram channels, the number of fatalities in Mahachkala has risen to five. The explosion has been confirmed by the head of Dagestan, Sergey Melikov.
Updated at 22:32
According to information from Mash, there are already eight confirmed fatalities due to the explosion. Moreover, the fire has spread to surrounding residential buildings, and the residents are being urgently evacuated.
Additionally, reports online specify that the explosion shattered windows in neighboring buildings.
Updated 22:39
Repeat explosions occurred at a gas station in Makhachkala, and the fire area covers 500 square meters.
Meanwhile, the internet reports already mention ten fatalities.
Explosions and fires in Russia
Explosions and fires have been occurring more frequently in Russia lately. For instance, a powerful explosion recently occurred at a defense plant in Sergiev Posad, the Moscow region. Numerous individuals were injured, and reports of fatalities emerged as well.
Furthermore, today an explosion happened at the Talinsk oil field in Nyagan.