Evacuation from Israel - Second flight with 155 Ukrainians on board departed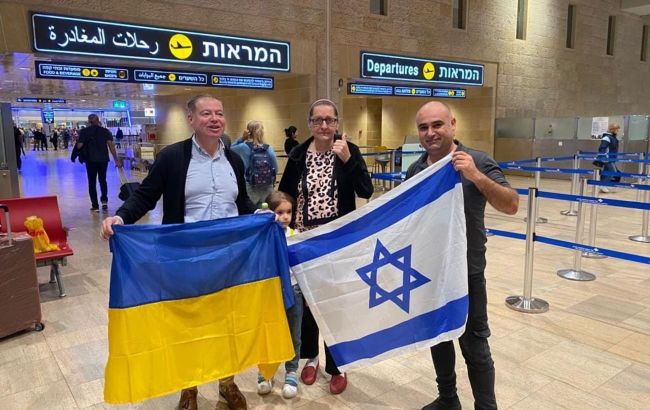 Second evacuation plane with 155 Ukrainians on board departed from Tel Aviv to Cluj, Romania (Photo: facebook.com/UkraineInIsrael)
The second evacuation plane with 155 Ukrainians on board flew from Tel Aviv to Cluj (Romania), according to the Embassy of Ukraine in Israel.
The embassy reported that on October 16, the second evacuation flight with 155 Ukrainian citizens, including 107 women and 23 children, departed from Ben Gurion Airport (Tel Aviv) to Cluj (Romania) with the HiSky airline.
"The Embassy assisted compatriots in processing necessary procedures and documents for departure. We continue to explore all possible options for the further evacuation of Ukrainian citizens," the embassy noted.
Ukrainians in Israel
After the Hamas terrorist attack on Israel on October 7, the Ministry of Foreign Affairs of Ukraine reported that Ukrainian citizens were among the victims and casualties.
Ukraine is working on evacuating its citizens, distributing 200 tickets for the first evacuation flight, and preparing for the second.
In addition, Ukrainian diplomats evacuated a boy from Sderot who was injured in the Hamas attack.
The Ministry of Foreign Affairs reported that at least 11 Ukrainian citizens died from the Hamas terrorist attack on Israel.
On October 14, the first evacuation plane with Ukrainians flew from Tel Aviv to Bucharest.