European politicians touring the U.S. to boost support for Ukraine, Politico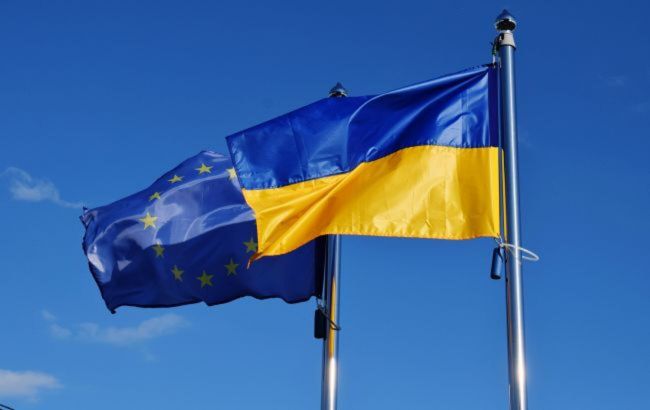 Photo: European politicians are embarking on a trip to the United States to enhance backing for Ukraine. (Getty Images)
European politicians will visit the United States to bolster Ukraine's support in response to certain Republican lawmakers' calls to slash aid to Ukraine, informs Politico.
"We need to find ways to reach out to [the public] on both sides of the Atlantic — not to forget that there are actual electorates that see their problems in a certain way," Lithuanian Foreign Minister Gabrielius Landsbergis.
He explained that a Baltic States and Ukraine support tour would be effective if the position were advocated by both American politicians and aid and foreign policy-dependent nations.
"We have a plan to travel … to separate states, meeting — for example — the companies that sell equipment that actually create jobs in the U.S. Most of the money that has been spent on Ukraine was actually spent in the U.S.," the Minister noted.
Landsbergis did not disclose which other countries may participate in the tour.
Meanwhile, Estonian Prime Minister Kaja Kallas stated that her nation is currently making contact with everyday American citizens.
"My foreign minister was in Arkansas, talking to people and giving his views, so this is something that we are doing all the time," she said.
There are concerns in Washington that aid to Ukraine may be impacted by political divisions within the United States.
As a response, President Joe Biden altered his view on the war and maintained that a considerable portion of the funds designated for Ukraine remain within the country, leading to job creation and supporting businesses.
Senators in Washington suggest that Kyiv could benefit from outreach by European leaders in gaining support from voters who are tired of war.
"I think showing that this is beyond just Ukraine and Russia, that this affects other countries in Europe, that this affects all of us, it's helpful for that to be reinforced by leaders from other countries," said Senator Ben Cardin, a Democrat who heads the Senate Foreign Relations Committee.
Senator Lindsey Graham, a leading Republican advocate for Ukraine, told Politico that the trip could benefit others.
Despite political unrest in his party regarding aid to Ukraine, Graham is certain that support for Kyiv remains unwavering.
"Public opinion's important, but there's no way pulling the plug on Ukraine helps us long term," Graham emphasized.
U.S. aid to Ukraine and Israel

It should be noted that the U.S. Senate is currently debating whether to support President Joe Biden's request to Congress to allocate $105 billion. It is proposed to allocate $61.3 billion to Ukraine and $14.3 billion to Israel.
The newly elected Speaker of the U.S. House of Representatives, for his part, proposed not to combine new aid to Ukraine and Israel into one package. He wants the House to vote on such initiatives separately.
Meanwhile, Republican Senate leader Mitch McConnell has called for aid to Ukraine and Israel to be included in a single package.