EU Council details progress on European security guarantees for Ukraine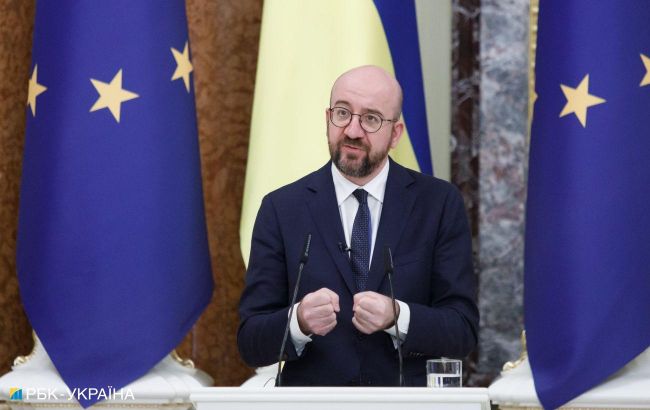 President of the European Council Charles Michel (Photo: Vitalii Nosach, RBC-Ukraine)
Charles Michel states at the briefing that the European Union is working on security guarantees for Ukraine, with the first report expected in December, reports RBC-Ukraine's correspondent.
"We are working on security guarantees for Ukraine, which is why High Representative Borrell has been tasked with initiating official consultations with Ukraine and our member states," the statement reads.
Michel adds that there will be an initial report in December. While it may not be definitive, it will demonstrate that they are conducting an assessment and working on security guarantee matters.
The President of the European Council also mentions that strengthening Europe's military-industrial complex and training more Ukrainian soldiers within the EU are additional security guarantees for Ukraine.
Security guarantees for Ukraine
On July 11-12, the G7 signed a declaration in Vilnius on security guarantees for Ukraine, aimed at preventing further Russian aggression until Ukraine becomes a NATO member.
Other countries have joined the Vilnius Declaration on security guarantees, and the list continues to grow.
Recently, Ukraine initiated bilateral talks on security guarantees with the United States and the United Kingdom. Additionally, Ukraine and Germany began their first round of negotiations on bilateral security guarantees as outlined in the Joint Declaration on Support for Ukraine signed on July 12, 2023, in Vilnius.