EU Commission chief to visit Ukraine to discuss country's progress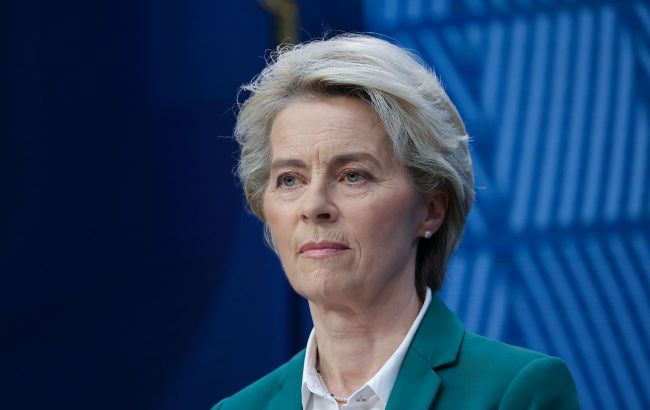 President of the European Commission, Ursula von der Leyen (Getty Images)
President of the European Commission, Ursula von der Leyen, is expected to visit Ukraine in November. It will take place before the results regarding the start of negotiations for Ukraine's accession are announced, according to the Minister for European and Euro-Atlantic Integration of Ukraine, Olha Stefanishyna.
"We are indeed expecting such a decision on November 8 (on the report about starting accession talks). Before that, we expect the visit of the President of the European Commission (to Ukraine) for negotiations with President Volodymyr Zelenskyy on the final assessments that will be presented by the European Commission in the final report," she said.
The minister adds that the authorities expect the decision to be positive.
"And we hope that progress on the 7 steps will be clearly recorded, and recommendations will be provided on how the EU sees further reforms regarding the rule of law," she said.
Ukraine's accession to the EU
Last year, Ukraine obtained candidate status for EU membership. Currently, the country must fulfill several conditions to become a full member of the bloc.
At the end of September, Prime Minister Denys Shmyhal stated that the country was completing the implementation of all European Commission recommendations at the government level.
As noted by the country's leader, Volodymyr Zelenskyy, Ukraine could begin negotiations on EU membership as early as this year. According to Politico, the European Commission will publish a report with recommendations on starting the dialogue on Ukraine and Moldova's accession to the EU.
For more information on Ukraine's EU membership, you can refer to the RBC-Ukraine article.