European Commission to approve start of Ukraine's EU accession talks on November 8 - Politico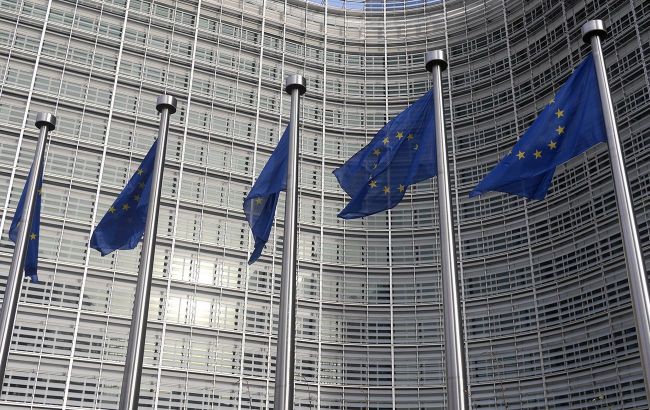 The European Commission will present a report on Ukraine's progress as an EU candidate (flickr com libereurope)
The European Commission is set to release a report next week, on November 8, regarding the progress of EU accession candidates, with a recommendation to initiate negotiations for Ukraine and Moldova to join the bloc, according to Politico.
Western countries, including Germany, France, Spain, and Portugal, are increasing pressure on the need for EU reform. At the same time, leaders are preparing to commence official accession negotiations with Ukraine and Moldova next month.
Western leaders are concerned that without further steps towards reform, and with the impetus for EU accession, it could potentially "inflate" to include 30 or more member countries without a clear plan for effective functioning, as reported by the newspaper.
Currently, efforts are underway to formulate joint proposals for reform, as stated by officials from four countries. Two officials in Berlin revealed that on Thursday, November 2nd, Germany's Foreign Minister, Annalena Baerbock, will meet with EU colleagues and candidate countries to work on such proposals.
"The push on EU reform comes just days before the Commission will publish its report card on the progress of Ukraine and other aspiring EU members toward accession on November 8," Politico reports, citing sources.
In this document, according to EU officials and diplomats, Brussels will recommend the start of accession negotiations with Ukraine and Moldova, with "technical" reservations that require countries to make more progress, from establishing a strong and independent judiciary to protecting minority rights and implementing anti-corruption measures.
"These won't be minor, but big caveats. It wouldn't be the first time that Brussels disguises major political implications as technical details," warned a French official.
Ukraine's EU accession status
Ukraine obtained candidate status for EU accession last year. Currently, the country must meet a series of conditions to become a full-fledged member of the bloc.
As of the end of June, Ukraine had fulfilled 2 out of 7 conditions necessary to begin negotiations. At the end of September, Prime Minister Denys Shmyhal announced that the country had completed the implementation of all recommendations from the European Commission at the governmental level.
It is worth mentioning that the Ukrainian government was hopeful for a positive report from the European Commission and a recommendation to start accession negotiations as early as 2023. Ukrainian President Volodymyr Zelenskyy also said that the country could initiate accession negotiations with the EU as early as this year.
It was also reported that on October 30, Ukrainian Foreign Minister Dmytro Kuleba stated that we should expect good news regarding Ukraine's accession to the EU by the end of the week.
For more information on the predictions regarding when negotiations for Ukraine's EU accession may start and its potential hindrances, please refer to RBC-Ukraine's article.