EU Ambassador: 2030 is 'realistic' deadline for Ukraine's accession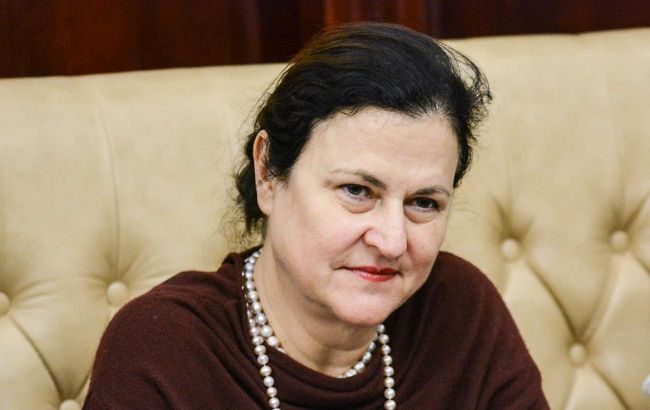 EU Ambassador to Ukraine Katarina Mathernova (facebook.com/Zubko.Hennadiy)
According to her, she explains to everyone in Brussels that time in Ukraine runs differently because "what takes months elsewhere can happen here in a matter of weeks or days."
"So, I think 2030 is a realistic timing. But it is possible if one really, really works hard. You need to maintain the pace of reforms, but it is not always a linear process. However, I can imagine that being a reality," the ambassador noted.
She also adds that it's not only about the reforms Ukraine needs to implement, as the timing will also be determined by institutional and political changes that need to happen on the part of the European Union.
"The EU must be ready for enlargement beyond the current 27 member states. Without changes in the voting system, and decision-making, the number of EU members cannot grow to infinity," Mathernova added.
The ambassador also mentioned that geopolitics played a role in the integration issue.
"There is no doubt that we would not even be discussing when and how Ukraine will join the EU if it were not for the terrible events of February 24 and everything after that. So, geopolitics, of course, plays a role. The vector is determined by geopolitics," Mathernova added.
Ukraine's accession to the EU
Last year, Ukraine obtained candidate status for EU membership. Now the country needs to fulfill a series of conditions to become a full-fledged member of the bloc. As of the end of June, Ukraine has fulfilled two out of seven conditions necessary to start negotiations.
Ukraine's Deputy Prime Minister for European and Euro-Atlantic Integration of Ukraine Olha Stefanishyna is confident that negotiations on EU accession will start this year. She recently noted that EU member states reached a consensus on starting integration talks. However, the final decision will be made after consultations with the capitals.