'Estonia ready to lose funding if Ukraine joins EU' - Prime Minister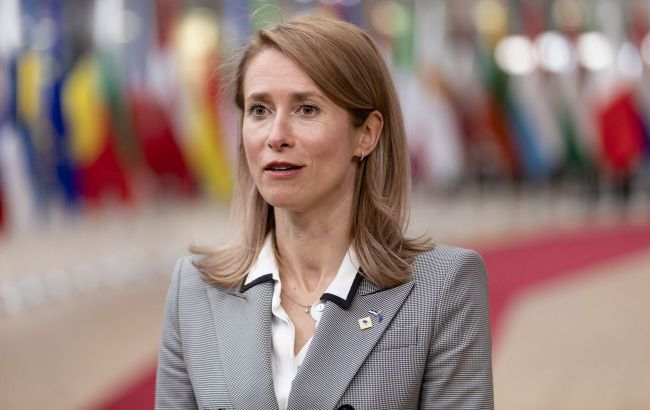 Estonian Prime Minister Kaja Kallas (Photo: president.gov.ua)
She stated that, in the long run, Estonia is ready to lose access to EU funds designed to aid the economies of poorer member states. However, she expects this to take a considerable amount of time.
"Eventually it will happen, but not immediately," Kallas said.
The Estonian Prime Minister also called on other member countries to begin working on budget reforms that would enable the EU to admit new countries.
Background
In the coming years, the EU may admit up to nine new countries, including Ukraine, as part of a strategy shift prompted by Russia's invasion.
However, EU member states are just starting to address the challenge of reforming the bloc to facilitate such changes, including studying the potential impact on budget allocation rules.
The Financial Times reported last week that an EU analysis showed that, under the current budget structure, Ukraine would be entitled to receive almost €190 billion over seven years. This would transform many existing member states from net recipients of EU funds into net contributors.
Estonia was one of six countries mentioned in an internal document of the European Council, which would lose access to solidarity funds if Ukraine and other future members, such as Moldova and six Western Balkan countries, join without changing the existing budgetary rules. The Czech Republic, Lithuania, Slovenia, Cyprus, and Malta would also be ineligible for EU funding.
Ukraine's EU accession
In 2022, Ukraine obtained candidate status for EU accession.
According to Bloomberg, the European Commission is expected to recommend starting the negotiation process for Ukraine's EU accession in October. Official approval by EU leaders is anticipated in December.
Ursula von der Leyen, the President of the European Commission, stated that the timing of Ukraine's accession to the EU depends on when Ukraine itself is ready.
Charles Michel, the President of the European Council, mentioned that Ukraine could become an EU member in 2030 if both sides meet the conditions set before them.