Ukraine's EU entry comes with €186 billion assistance, FT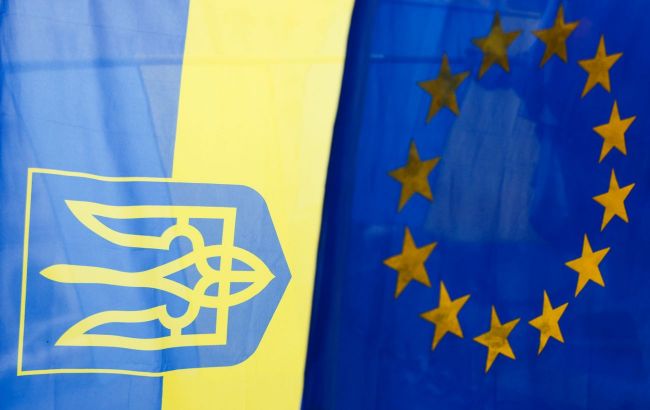 Photo: Ukraine will receive €186 billion in aid after joining the EU (Getty Images)
After joining the European Union, Ukraine will have the right to receive €186 billion from the bloc's budget over seven years, reports the Financial Times.
The magazine notes that calculations by the General Secretariat of the Council, the body representing the governments of the 27 EU member states, indicate that with the addition of nine new members, the EU budget will increase by 21% to 1.47 trillion euros.
According to current EU rules, Ukraine will receive 96.5 billion euros under the EU's Common Agricultural Policy (CAP) over seven years.
Ukraine will also be eligible to receive 61 billion euros from EU cohesion funds used to improve infrastructure in the poorest EU member states. Financial Times estimates suggest that with the addition of nine new member states, Czechia, Estonia, Lithuania, Slovenia, Cyprus, and Malta will lose their eligibility for such funding.
Ukraine's influence on the EU agricultural subsidy regime will be the most significant. Ukraine will become the largest aid recipient from the bloc for its 41.1 million hectares of agricultural land, pushing France to second place. This means payments to existing recipients will decrease by 20% per hectare of agricultural land.
The financial cost of all nine members' (Ukraine, Moldova, Georgia, and the six Western Balkan countries) accession to the budget will be 257 billion euros. Side effects for current EU member countries will include approximately a 20% reduction in farm subsidies.
Ukraine's accession to the EU
In 2022, Ukraine received candidate status for EU accession.
According to the Politico, the European Union will likely announce the start of membership negotiations with Ukraine by December of this year.
The President of the European Council, Charles Michel, stated that Ukraine could become an EU member by 2030 if both sides fulfill the conditions set before them.