Ukrainian defense official estimates Russian missile stockpile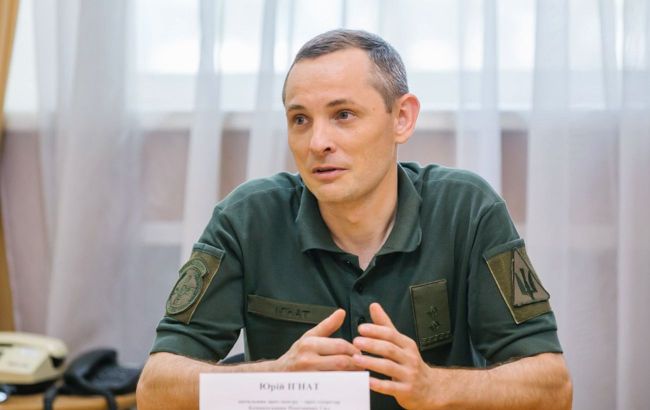 Yuriy Ihnat, spokesman for the Air Force of the Armed Forces of Ukraine (mil in ua)
According to Yuriy Ihnat, a spokesperson for the Ukrainian Air Force, Russia still maintains a significant arsenal of various types of missiles, with the enemy continuing to produce more, replenishing their stockpiles.
"Although they no longer produce the X-555, the adversary is actively manufacturing the X-101, one of Russia's newest missiles. It is evident that their production is ongoing, perhaps facing certain sanctions, but according to the intelligence data from the General Staff, the enemy is persistently manufacturing the X-101 air-launched missiles," said Ihnat during an interview with Ukrainian TV.
He further elaborated that Russia currently possesses around 100 highly accurate long-range missiles, and their production continues. According to Ihnat, the occupiers produce approximately 100 units of such missiles each month.
"In total, the enemy releases about 100 high-precision long-range missiles each month. Additionally, there are older Soviet-era missiles like the X-22, which are no longer in production. However, out of the approximate 250 produced, around 150 have already been launched onto our country's territory. Let me remind you that none of these missiles have been intercepted as they fly on ballistic trajectories," emphasized the spokesperson.
Ihnat did not provide specific information regarding the production of the Onyx missiles used by Russia to target Ukraine from the Crimean territory. However, he mentioned that it is an older design, likely undergoing modernization and improvement.
Night attacks on Ukraine
On the night of July 20, the Russian army launched its third attack in recent days on the southern regions of Ukraine, targeting Odesa and Mykolaiv. These attacks resulted in fires, destruction, and casualties.
Russian forces also launched drone attacks on Sumy and Chernihiv regions, damaging a children's camp and residential buildings.
Throughout the night, a total of 19 missiles and 19 Shahed drones were launched by Russia onto Ukrainian territory. However, the Ukrainian Air Defense managed to intercept and destroy 5 missiles and 13 drones.
For more details on the aftermath of the night attacks, read the full coverage by RBC-Ukraine.