Russians attack Sumy and Chernihiv region with Shahed drones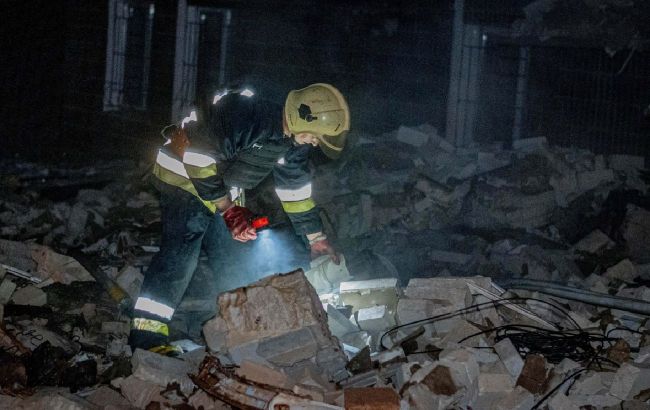 Russians attacked Sumy and Chernihiv region overnight (facebook.com/MNS.GOV.UA)
According to Sumy and Chernihiv Regional Administrations, during the night of July 20th, Russian occupiers launched attacks on the regions of Sumy and Chernihiv with Iranian-made Shahed drones.
Sumy

The Russian army launched an attack on Sumy around 1:30 AM with three Shahed drones. The enemy's aerial attack was met with resistance from anti-air defense forces, which managed to shoot down one drone and disable another. Unfortunately, the third drone struck a building of a recreational facility, causing a fire. A medical nurse was injured in the attack, but received immediate assistance on-site.
According to the local authorities, the fire has been extinguished by the emergency services, including the State Emergency Service and the police.
However, it was later clarified that the Russian strike targeted a children's camp in Sumy, and while there were no people found under the rubble, the attack damaged the camp facilities.

Photo: Russians attacked a kids' camp in Sumy at night (facebook.com/MNS.GOV.UA)
Chernihiv region

In Chernihiv region, the occupiers targeted the village of Semenivka with drone attacks, hitting residential buildings. The extent of casualties is still being assessed.
Night attack
For the third night in a row, occupation forces attacked southern Ukraine with missiles and kamikaze drones.
In Odesa, a massive fire erupted in the city center due to a night attack, causing damage to houses and warehouse facilities. The spokesperson for the Southern Ukrainian Defense Forces, Natalia Humeniuk, confirmed that four people were reported injured.
The Russian invaders also targeted Mykolaiv, with confirmed strikes occurring in several locations. Multiple apartment buildings suffered damage from the shelling. According to the regional authorities, 18 people were injured in the attack, including five children. Nine of the injured were hospitalized.
For more detailed information on the consequences of the night attacks, read the full coverage by RBC-Ukraine.