Erdogan's visit to Putin: Media reveal details and new date for negotiations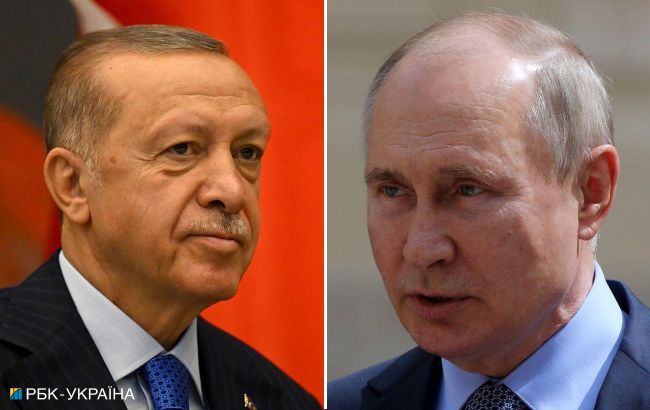 Turkish President Recep Tayyip Erdogan and russian dictator Vladimir Putin (Collage: RbC-Ukraine)
The negotiations between the President of Turkey, Recep Tayyip Erdogan, and the Russian dictator, Vladimir Putin, will take place in Sochi on September 4th. The main topic of discussion will be the "grain deal," according to the Turkish channel Habertürk.
According to sources from the television channel, Putin and Erdogan plan to discuss a new formula for the "grain deal."
The formulation of this formula, as noted, will be attempted by the Turkish Minister of Foreign Affairs, Hakan Fidan. Last week, he visited Ukraine and was soon expected to arrive in Moscow for negotiations.
Following this, Ankara will discuss options with the United Nations and develop a new formula that "can be discussed by Erdogan and Putin."
Erdogan-Putin meeting
Previously, Turkish media reported that Putin might visit Turkey in August to discuss the issue of reviving the "grain deal" and a prisoner exchange. Later, it became known that Erdogan intended to visit Russia to meet with the dictator.
Bloomberg reported that Erdogan and Putin will meet in Russia on September 8th, after which the Turkish leader will travel to India to participate in the G7 summit in New Delhi.