Erdogan may restore grain deal - Ukrainian Foreign Ministry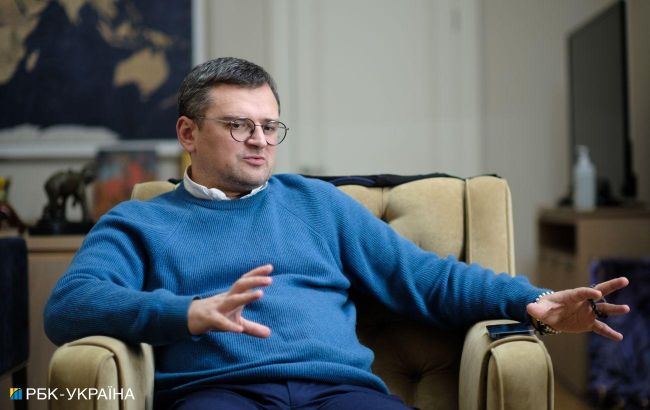 Dmytro Kuleba, Minister of Foreign Affairs of Ukraine (Vitalii Nosach, RBC-Ukraine)
Turkish President Recep Tayyip Erdogan seeks to restore the grain deal, although Ukraine is looking for alternative ways for export, according to the Minister of Foreign Affairs of Ukraine Dmytro Kuleba in his interview with Corriere della Sera.
"Yes, I believe that he (President Erdogan, - ed.) could (restore the grain deal, - ed.). We are aware that Turkish diplomacy is cooperating with the Russian side. Meanwhile, we are forging alternative paths for wheat and other product exports, bypassing the Black Sea," noted Kuleba in response to the question of whether Erdogan is capable of reinstating the grain deal.
The grain deal
Recently, the terrorist state of Russia announced the "suspension" of its participation in the grain deal due to alleged non-compliance with its terms. Following this, Ukrainian grain exports via the Black Sea were stopped, and President Volodymyr Zelenskyy expressed readiness to continue the agreement's implementation in a trilateral format.
Particularly after Russia's withdrawal from the agreement, they resorted to strikes on Black Sea ports, while Ukraine used maritime drones to attack the Russian landing ship Olenegorskiy Gornyak in the port of Novorossiysk and the oil tanker SIG in the Kerch Strait.
Meanwhile, Recep Tayyip Erdogan expressed his intention to revive the grain deal on an "expanded scale." He specifically called on the West to help turn this initiative into a foundation for a ceasefire between Russia and Ukraine.