Drone attack on Moscow, September 7 - Fire in Moscow region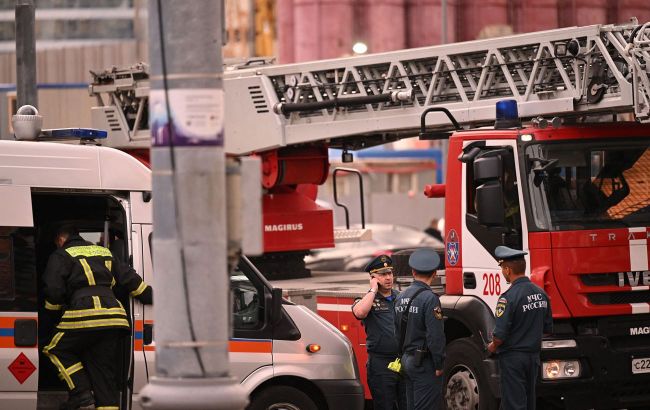 Russia claims that a drone flew over Moscow (photo: Getty Images)
The mayor of Moscow announced the shooting down of a drone that allegedly flew over Moscow during the night of September 7, states Moscow Mayor Sergei Sobyanin on Telegram.
"Tonight in the Ramensky municipal district, with the help of air defense systems, an attempt to attack Moscow by a drone was thwarted," said Sobyanin in the statement.
The Ramensky district is located approximately 50 kilometers from the center of Moscow.
"At first, there was a strong explosion, glass shattered. Above, the windows along with the frames started flying out, and plaster was falling," Russians share their impressions on social media.
Russian Telegram channels report that the drone was allegedly shot down not far from Zhukovsky International Airport.
Meanwhile, Russia's Ministry of Emergency Situations reported that they are extinguishing a large fire at a warehouse in the Moscow region. The area of the fire covers over 1,000 square meters. 78 people and 26 pieces of equipment are working at the scene.
"Bavovna" (explosions ironically) in Russia
In recent months, explosions have been occurring almost daily in various regions of Russia. On the night of September 7, an explosion occurred in Rostov-on-Don, specifically near the headquarters of the Southern Military District.
On September 5, the Russian Ministry of Defense reported the operation of air defense systems in the Kaluga region and claimed that drones were allegedly flying towards Moscow.
The largest drone attack on Russian territory occurred on the night of August 30 when drones attacked six regions of Russia simultaneously. One of the targets was the airport in Pskov, where, according to Andriy Yusov, a representative of the Ukrainian Defense Intelligence, four Il-76 aircraft were destroyed, and several other aircraft were damaged.