Drone attacks in Moscow region, Kaluga region - Russia claims to shot down UAVs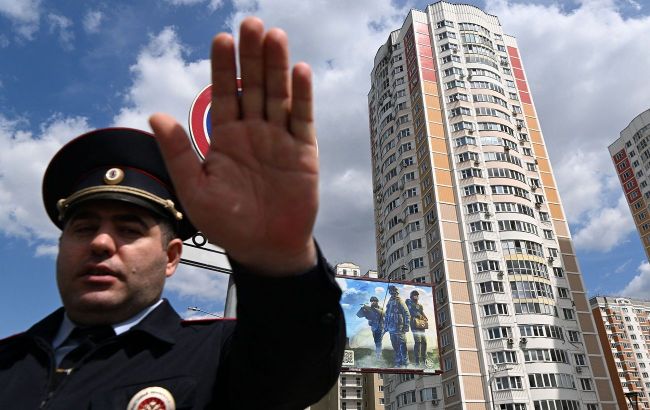 In Russia, it is claimed that drones were flying towards Moscow (photo: Getty Images)
The Russian Ministry of Defense has claimed that air defense systems in the Kaluga region were activated, supposedly shooting down one drone overnight. Additionally, another drone was said to be flying towards Moscow and was also destroyed, according to the Russian Ministry of Defense and Moscow Mayor Sergei Sobyanin.
Kaluga region
The Russian authorities, as usual, have accused Ukraine of the drone attack in the Kaluga region.
"On September 5, at around 03:00 MSK (Moscow Standard Time), an attempt by the Kyiv regime to carry out a terrorist attack using an aircraft-type UAV (unmanned aerial vehicle) on objects on the territory of the Russian Federation was thwarted," stated the Russian Ministry.
Moscow region
Furthermore, according to the Mayor of Moscow, there was an "attempted attack" by a drone on the Russian capital.
The Russian official claims that on the night of September 5, "drones in the Kaluga region and in the Istrinsky district, which attempted to attack Moscow, were destroyed."
As of now, there are "preliminarily no reports of damage or casualties" at the crash sites, according to Sergei Sobyanin. However, emergency services are working at the scene.
Tver region
Later, the Mayor of Moscow announced another drone reportedly heading towards the Russian capital. According to his statement, the UAV was allegedly shot down in the Tver region near Zavidovo.
"According to preliminary information, there are no casualties or damage there," adds the Mayor of Moscow.
Consequences of "drone attack" on Moscow
As clarified by Sobyanin, the drone attack in the Moscow region caused damage to a residential property, and this incident occurred in the Istrinsky District as a result of debris falling.
"Operational services are working to mitigate the consequences," he wrote on his Telegram.
Earlier, on the night of September 5, a "Carpet" plan was announced at Moscow's Vnukovo Airport, and flight departures and arrivals were also delayed at Domodedovo and Sheremetyevo airports.
Drone attacks in Russia
Yesterday morning, the Russian Ministry of Defense claimed to have repelled a UAV attack in the Kursk region.
In the evening on Sunday and during the night into Monday, there were reports of a UAV attack in the Kursk region of Russia. Initially, the local governor, Roman Starovoit, reported a fire in a non-residential building allegedly caused by the "arrival" of a drone in Kurchatov. Later, local residents reported a series of explosions in the area.
The largest drone attack on Russian territory occurred during the night of August 30, when drones simultaneously targeted six regions of Russia. One of the targets was the Pskov airfield, where, according to Andrii Yusev, a representative of the Main Intelligence Directorate of the Ukrainian Ministry of Defense, four Il-76 aircraft were destroyed. Several other aircraft were damaged.