Russians complain about drone in Kursk region - Reportedly shot down 4 km from NPP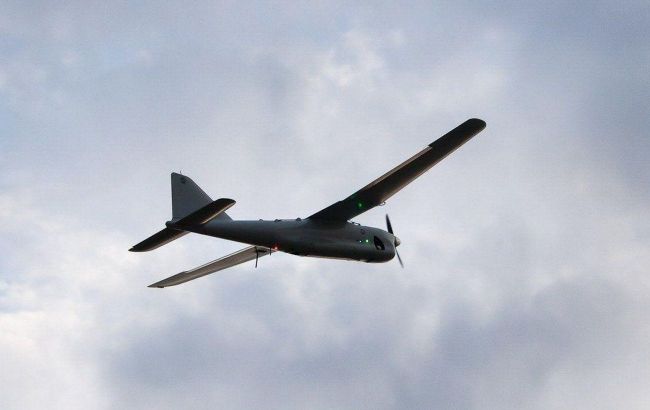 Illustrative photo (photo: 24tv)
Local residents of the Kursk region in the Russian Federation claim that a drone fell not far from the nuclear power plant. Allegedly, the air defense systems were triggered, according to the Russian Telegram-channel.
According to Russian Telegram channels, the air defense system allegedly activated over the city of Kurchatov in the Kursk region.
Local residents report that a fire can be seen at the crash site of the debris.
According to Russians, the distance from the populated area to the Kursk Nuclear Power Plant is approximately 4 kilometers.
The fire has been extinguished
Russian Telegram channels claim that the fire at the site where the wreckage of the downed drone fell in the city of Kurchatov has already been extinguished.
Drone attacks in Russia
The largest drone attack on Russian territory occurred on the night of August 30, when drones targeted six regions of the Russian Federation. One of the targets was the Pskov airfield, where, according to Andriy Yusov, a representative of the Main Intelligence Directorate of the Ministry of Defense of Ukraine, four Il-76 aircraft were destroyed. Several other aircraft were damaged.
According to RBC-Ukraine, the operation was organized by the Main Intelligence Directorate of the Ministry of Defense, but official statements regarding their involvement or non-involvement in the operation have not been made.
As stated by Mykhailo Podolyak, an Advisor to the Head of the Office of the President, the strikes on Pskov indicate that the war is increasingly shifting onto the territory of the aggressor country, and this process is irreversible.
In addition, reports of unknown drones in the sky over Krasnogorsk near Moscow were made on August 31, as well as in Moscow on the night of August 31, when airport operations were suspended again. There were also reports of explosions and gunfire in Pskov on the night of September 1, and local authorities later stated that a "single unknown object" had been detected and they attempted to shoot it down.