Drone attack on Khalino airfield in Kursk: Air regiment leadership killed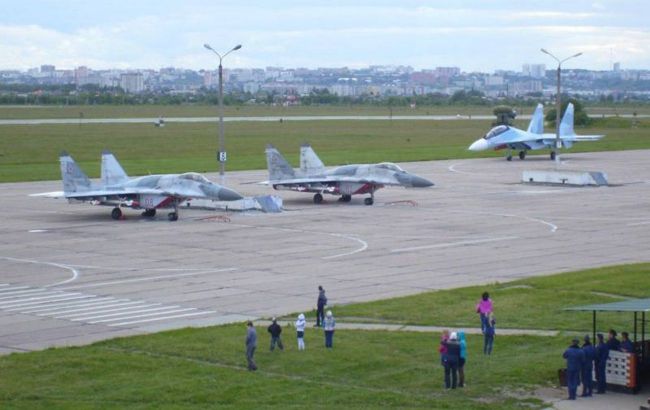 Due to Khalino airfield in Kursk attacked by a drone, the leadership of the aviation regiment was killed (Photo: rosmedia)
A drone exploded at the Khalino airfield in the Russian city of Kursk. As a result, casualties and injuries occurred among the leadership of the enemy's aviation regiment, according to sources in the Main Intelligence Directorate.
Initially, "disturbing" reports from the airfield in Kursk began to appear on Russian Telegram channels related to aviation. However, Russian authorities traditionally remain silent about what happened.
According to sources in military intelligence, a powerful explosion occurred on the runway. The Russians intercepted a Ukrainian UAV near the airfield, and the drone supposedly "safely landed" on the runway. Afterward, the leadership of the aviation regiment and FSB officers arrived to inspect the "trophy" UAV.
"When the delegation tried to examine the "trophy" UAV, there was an ammunition detonation," one of the sources explained.
As a result, the dead and wounded were evacuated from the scene for an extended period. Those killed or injured during the explosion reportedly included:
The commander of the 14th aviation regiment.
One of his deputies.
A group of aviation officers.
A representative of the military counterintelligence of the FSB.
Airfield personnel.
Attacks on Kursk
This morning, there were reports of drone attacks in the Russian city of Kursk. The sources in RBC-Ukraine revealed that a local MIA building was hit due to the latest explosion.
Additionally, the source emphasized that attacks on Kursk are ongoing.
For instance, there was unrest there yesterday as well. The Ukrainian drone attacked the FSB building in Kursk on the city day and targeted an oil refinery near the local airfield.