DPRK closes more than ten embassies around the world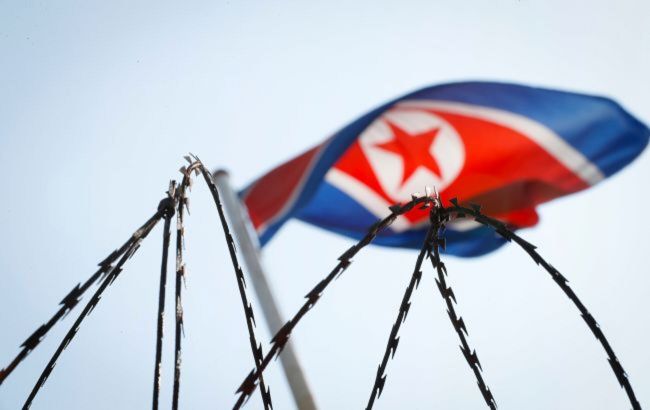 Photo: DPRK closes up to 12 embassies around the world (GettyImages)
The DPRK will close up to 12 of its embassies in Spain, Hong Kong, and Africa, informs Reuters.
On Monday, the state-run KCNA in North Korea reported that their ambassadors made "farewell" visits to the leaders of Angola and Uganda last week. Local media in both African countries also reported the closure of North Korean embassies there.
Both Angola and Uganda developed amicable relations with North Korea in the 1970s, sustained military collaboration, and offered unique revenue streams, for instance, monument construction undertakings. North Korea is additionally slated to shutter its embassy in Spain, and its mission in Italy will assume responsibilities in the adjoining nation.
"The embassy closings set the stage for what could be "one of the country's biggest foreign policy shakeups in decades", with implications for diplomatic engagement, humanitarian work in the isolated country, as well as the ability to generate illicit revenue," wrote Chad O' Carroll, founder of the North Korea-focused website NK Pro.
More than a dozen missions may close due to international sanctions, Pyongyang's retreat worldwide, and the North Korean economy's probable weakening, as stated in a report on Wednesday.
Currently, North Korea maintains official relations with 159 countries, while overseeing just 53 diplomatic missions abroad, which include three consulates and three missions.
Cooperation between DPRK and Russia
On September 13, leaders Kim Jong-un and Vladimir Putin convened in Russia to discuss military collaboration. Before the meeting, Western media reported the DPRK's plan to exchange artillery ammunition and weapons for technology with Russia.
John Kirby, Strategic Communications Coordinator for the US National Security Council at the White House, revealed that North Korea supplied Russia with one thousand containers of military equipment and ammunition during the conflict in Ukraine.
The US State Department has affirmed its commitment to taking any necessary action to bring to justice those individuals involved in the transfer of arms between North Korea and Russia.