Dismissed defense deputy ministers will not be reappointed, sources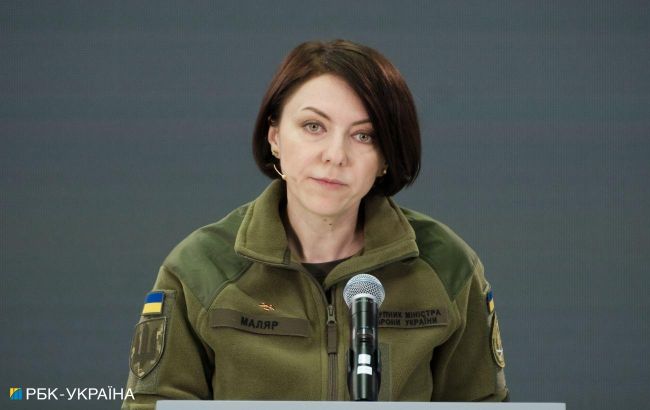 Photo: Hanna Maliar (Vitalii Nosach/RBC-Ukraine)
The dismissed deputy ministers of defense will not be reassigned. New personnel appointments are expected, inform sources of RBC-Ukraine.
One of the sources within the government noted that not all deputy ministers are included in the list of those dismissed. In particular, the first deputy minister of defense, Oleksandr Pavliuk, is not on the list.
This also indicates that today's dismissals are not just a formal procedure followed by reappointments to their positions.
According to another source, new personnel appointments will be made at the Ministry of Defense soon.
Dismissal of deputy ministers of defense
Today the government decided to dismiss almost all deputy ministers of defense of Ukraine. This includes Volodymyr Havrylov, Rostyslav Zamlynskyi, Hanna Maliar, and Denys Sharapov. However, the first deputy minister of defense remains in office.
In addition, Andriy Shevchenko, Deputy Minister of Defense for European Integration, has been dismissed from his position, and Vitalii Deineha, Deputy Minister of Defense for Digital Development, Digital Transformation, and Digitization, has also been relieved of his duties.
Kostiantyn Vashchenko has been dismissed from the position of State Secretary of the Ministry of Defense.
Background
On September 5, the Verkhovna Rada (Ukraine's government) dismissed Oleksii Reznikov from the position of Minister of Defense. He was replaced by former head of the State Property Fund, Rustem Umerov.
Prior to this, Ukrainian President Volodymyr Zelenskyy announced his intention to replace the Minister of Defense of Ukraine, stating that the ministry needs new approaches and different formats of interaction with both the military and society as a whole.
It should be added that Reznikov's resignation was preceded by scandals related to procurements for the Ukrainian army.