Ukrainian Cabinet of Ministers dismissed deputy defense ministers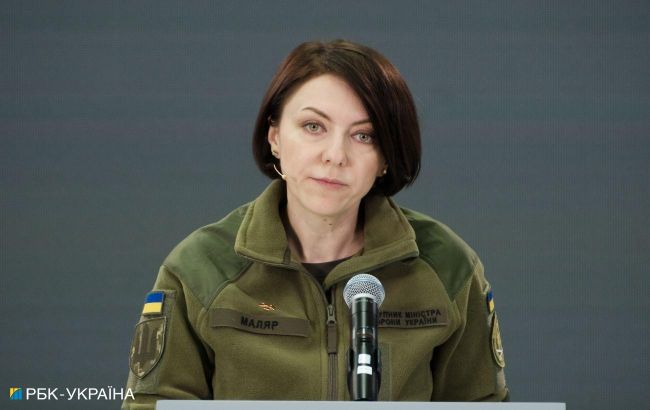 Hanna Maliar has been dismissed as Deputy Minister of Defense (Vitalii Nosach, RBC-Ukraine)
The Cabinet of Ministers of Ukraine has dismissed the deputy ministers of defense, including Hanna Maliar, according to the government's representative in the Verkhovna Rada, Taras Melnychuk.
The following deputy defense ministers have been dismissed: Volodymyr Havrylov, Rostyslav Zamlynskyi, Hanna Maliar, Denys Sharapov.
In addition, the following were dismissed:
Andrii Shevchenko as Deputy Minister of Defense for European Integration;
Vitalii Deineha as Deputy Minister of Defense of Ukraine for Digital Development, Digital Transformation and Digitalization;
Kostiantyn Vashchenko as State Secretary of the Ministry of Defense of Ukraine.
New leadership
On September 5, the Verkhovna Rada dismissed Oleksii Reznikov from the post of Defense Minister.
After that, three deputy ministers of defense had written letters of resignation.
Rustem Umerov, who had previously headed the State Property Fund, was appointed as the new Defense Minister.
Read more about the new Defense Minister in RBC-Ukraine's article "Effective negotiator: Things to know about the new Minister of Defense Rustem Umerov".