Erdogan suggests blocking Sweden's NATO membership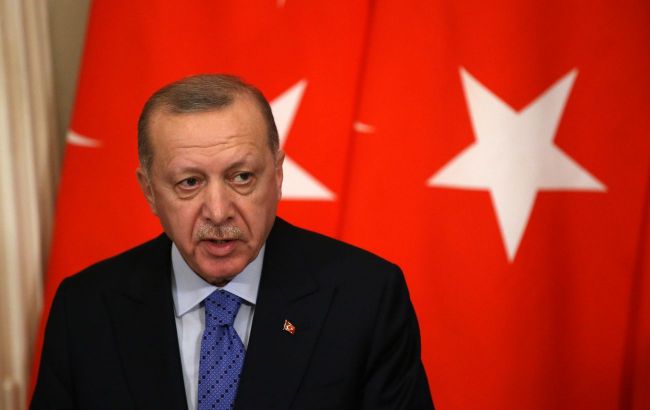 Photo: Turkish President Recep Tayyip Erdogan (Getty Images)
Turkish President Recep Tayyip Erdogan has hinted that Ankara may continue to block Sweden's entry into NATO because Stockholm is not fulfilling its commitments. At the July summit in Vilnius, the Turkish leader promised to ratify Sweden's application in the fall, according to Dagsavisen.
Erdogan accused the Swedish government of not fulfilling its agreements regarding "the fight against terrorists" and instead "sending terrorists to demonstrations" protected by the Swedish police.
"They turn a blind eye to terrorist activities in Stockholm's streets. And of course, that cannot be tolerated," he said, adding that passing a law alone is not enough; it also needs to be implemented.
The Turkish leader was referring to Sweden's new legislation on combating terrorism, which came into effect on June 1 and criminalizes participation, support, or assistance to terrorist organizations. Sweden is home to many supporters of the Kurdistan Workers' Party, recognized as a terrorist organization in Turkiye.
Thus, Erdogan emphasized that he cannot guarantee the approval of Sweden's NATO application in the Turkish parliament if Stockholm does not fulfill its part of the agreement.
Sweden's NATO Accession
After Russia's full-scale invasion of Ukraine, Sweden applied for NATO membership. All NATO member countries except Turkiye and Hungary have ratified the application, with Hungary awaiting Ankara's final decision.
Turkiye blocked Sweden's NATO entry due to Stockholm's support for the Kurds. Additionally, the Swedish government allows actions such as the burning of the Quran, which has caused outrage in Ankara.
However, at the July summit in Vilnius, Turkiye and Sweden reached an agreement, and Erdogan promised that the Swedish application would be approved by the Turkish parliament in the fall when he returns from vacation. In early September, Sweden was confident that Turkiye would keep its promise.