Denmark received approval from the United States to transfer F-16 fighter jets to Ukraine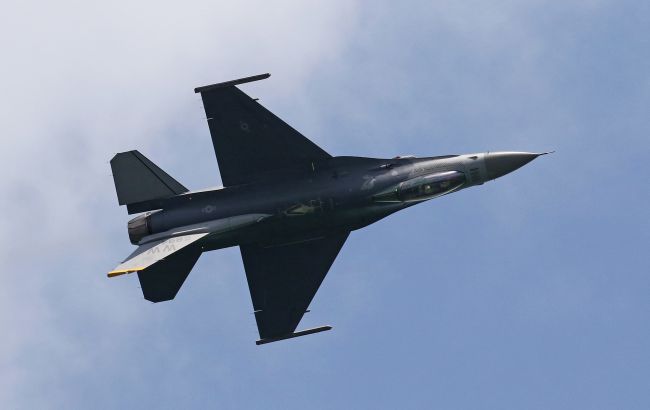 Denmark received approval from the United States to transfer F-16s to Ukraine (Photo: Getty Images)
Denmark has confirmed that it has received approval from the United States to transfer F-16 fighter jets to Ukraine. This transfer will occur after training for Ukrainian pilots, stated Denmark's Minister of Foreign Affairs, Lars Løkke Rasmussen.
He noted that Denmark had sent a request to the United States regarding aircraft supply to Ukraine and received a "friendly response" from Washington.
The Foreign Minister stated that he could confirm an exchange of letters between him and Antony Blinken based on the fact that they approached the United States to explore their options.
Rasmussen emphasized that the decision on supplying F-16 fighter jets to Ukraine has not been finalized. This matter is under discussion with allies.
Minister Rasmussen added that they had formed an international coalition with training activities led by Denmark and the Netherlands and successfully progressed. The topic of possible aircraft transfer would be discussed with the allies.
Background
According to Reuters, the United States has officially approved the transfer of F-16 fighter jets to Ukraine from Denmark and the Netherlands. The supply could begin after Ukrainian pilots become proficient with American fighter aircraft.
F-16 for Ukraine
Previously, Ukraine's partners and allies announced the establishment of an aviation coalition, promising to conduct training for Ukrainian pilots on F-16 fighter jets. Denmark, the Netherlands, and Romania lead this coalition. It is anticipated that training will take place in these countries.
The White House suggested that Ukraine could receive F-16s by the end of the year. Minister of Defense of Ukraine Oleksii Reznikov also forecasted that deliveries might commence as early as 2024.