Ukraine to receive F-16s this year, but the Armed Forces need artillery - White House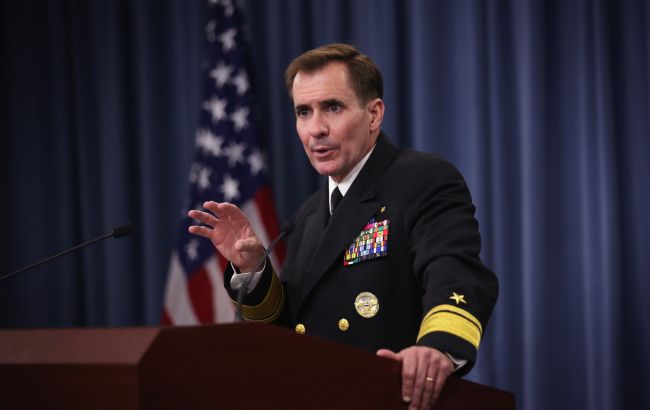 White House National Security Council Coordinator, John Kirby (Photo: Getty Images)
Ukrainian forces may receive F-16 fighter jets by the end of 2023. Still, they won't be able to change the situation on the battlefield fundamentally, said the White House National Security Council Coordinator, John Kirby, according to FOX News.
"Most likely, the F-16s will arrive in Ukraine before the end of the year. However, we do not believe that F-16s alone can alter the situation on the battlefield. What they need most is artillery. That's why President Biden made the difficult decision to provide cassette ammunition. They fire in the thousands," Kirby stated.
According to him, the Ukrainian Armed Forces most need artillery, ammunition, air defense systems, tanks, and armored personnel carriers (APCs).
"On all these fronts, we have provided an incredible amount of assistance and, frankly, at an unprecedented pace. These are the four areas they need. If you look at the aid packages, like the one we announced yesterday - and another one will be coming soon - you will see that we are trying to provide them with these capabilities," the Coordinator added.
He also emphasized that delivering the F-16s would only be effective in combination with other weapons needed by the Ukrainian Armed Forces.
F-16 transfer
Ukraine's allies recently decided to train our pilots on American F-16 fighter jets. This decision came after US President Joe Biden supported the relevant initiative.
The aviation coalition, which will conduct the training, is led by Denmark and the Netherlands. However, no country has announced the supply of F-16s to Ukraine so far.
According to Ukrainian Minister of Defense Oleksii Reznikov, Ukraine will only receive American fighter jets next year.