Netherlands sends F-16s to Romania to train Ukrainian pilots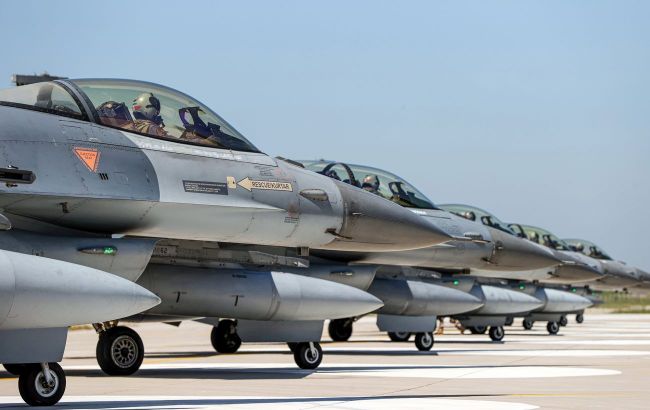 The Netherlands has already sent the first F-16s to Romania to train pilots from Ukraine (Photo: Getty Images)
The Netherlands sent five F-16 fighter jets to Romania on Tuesday, November 7, to train Ukrainian pilots, according to The Guardian.

The Netherlands will provide 12 to 18 F-16s to be employed in the upcoming European F-16 training facility in Romania.
Additionally, The Netherlands pledged to send F-16s to Ukraine for use in combat operations, alongside Denmark, Norway, and Belgium.
F-16 for Ukraine
Politico correspondent Lara Seligman reported that Ukrainian pilots have started flight training on F-16 fighter jets in the United States. According to her, on Wednesday, October 25, Ukrainian pilots have already started flying F-16s. Before that, they were trained on simulators, flight simulators that fully recreated the cockpit.
At the same time, on October 22, a Spokesperson of the Air Force Command of the Armed Forces of Ukraine, Yurii Ihnat, reported that Ukrainian pilots would soon switch from simulators to real F-16 fighters. However, they will be accompanied by instructors.
In early October, during a press conference with Romanian President Klaus Iohannis, Ukrainian President Volodymyr Zelenskyy said that Ukrainian pilots would be part of the "first wave" of F-16 training in Romania, where such a center will be opened.
As a reminder, Ukraine's allies have announced the creation of an aviation coalition to provide the country with modern fighters, including F-16s. The coalition is led by the Netherlands and Denmark. Ukraine will receive at least 61 aircraft from Denmark and the Netherlands.