Defense support and more: Zelenskyy meets with Romanian PM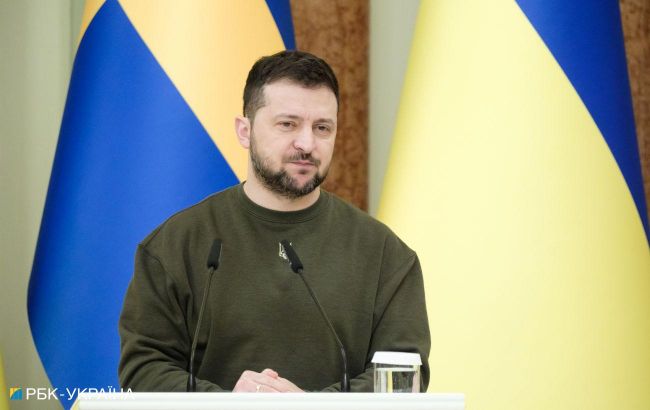 President of Ukraine Volodymyr Zelenskyy (Vitalii Nosach, RBC-Ukraine)
President of Ukraine Volodymyr Zelenskyy met with Prime Minister of Romania Marcel Ciolacu today, October 18, according to Ukraine's leader.
They discussed further defense support for Ukraine.
Furthermore, the leaders talked about food security and the development of new logistical transit routes for Ukrainian agricultural products through Romanian territory.
"Thank you to Romania for supporting Ukraine, the Ukrainian people, and for the military aid packages that have strengthened us on the battlefield," added the president.
Romanian PM visit to Ukraine
Today, Ukraine and Romania signed a memorandum of understanding and cooperation, which provides an increase in defense production capacity and the expansion of ammunition production.
Additionally, the Romanian government approved a plan for importing agricultural products from Ukraine with a series of new conditions.