Death toll of Ukrainians killed in Israel risen to seven - Foreign Ministry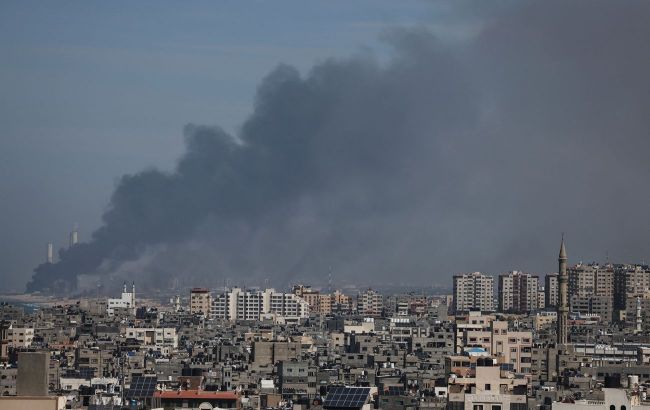 Death toll of Ukrainians killed in Israel risen to seven (Photo: Getty Images)
Due to the recent attack by Hamas terrorists on Israel over the weekend, at least seven Ukrainians have lost their lives, according to the spokesperson of the Ministry of Foreign Affairs, Oleg Nikolenko.
"The number of Ukrainian casualties in Israel has risen to seven people. Consuls have identified their personal information, maintain communication with relatives, and take measures to repatriate bodies," he wrote.
Additionally, nine Ukrainians sustained injuries of varying severity, and nine more citizens are considered missing. The Ukrainian Embassy collaborates with Israeli security services to search for the missing people.
Nikolenko also reported that over a thousand Ukrainian citizens have sought assistance to leave Israeli territory due to canceled flights. Diplomats are preparing for the first evacuation flight to Romania on October 14, and additional evacuation flights are being organized. Details will be sent to citizens who have provided information to the Ukrainian Embassy in Tel Aviv.
Furthermore, around 200 Ukrainians desire to evacuate from the Gaza Strip. However, due to the lack of security, departure is currently impossible.
He emphasized that the Ukrainian Ministry of Foreign Affairs, Ukrainian embassies in Israel, Egypt, Jordan, and other relevant Ukrainian authorities are actively trying to extract Ukrainian citizens promptly.
Ukrainians in Israel
Following the October 7 attack by Hamas terrorists on Israel, the Ukrainian Ministry of Foreign Affairs reported that Ukrainian citizens were among the casualties and the injured.
Ukraine is working on the evacuation of its citizens. Approximately 200 tickets for the first evacuation flight have already been distributed, and preparations for the second are underway.
In addition, Ukrainian diplomats successfully evacuated a boy from Sderot who was injured in the Hamas attack.