Danilov on G7 guarantees: nuclear-armed countries to provide assistance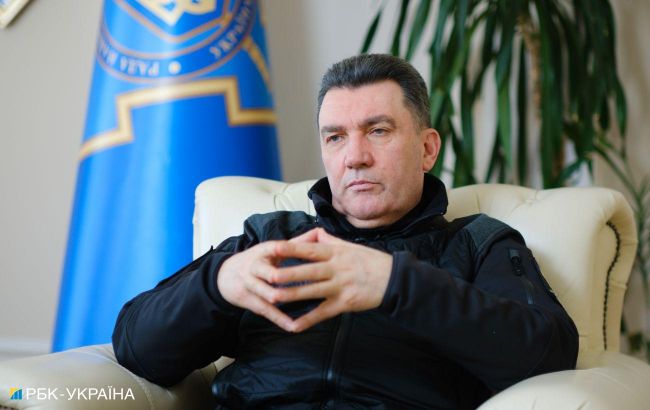 Secretary of the National Security and Defense Council of Ukraine Oleksiy Danilov (Photo: Vitalii Nosach, RBC-Ukraine)
According to Oleksiy Danilov, Secretary of the National Security and Defense Council of Ukraine, the G7 security guarantees for Ukraine have become one of the main highlights at the NATO Summit in Vilnius. He emphasized the importance of nuclear-armed countries offering assistance to Ukraine during a TV marathon broadcast.
Danilov stated that "few have analyzed" the joint declaration of the Group of Seven (G7) countries regarding support for Ukraine. In his view, this was one of the main events of the NATO summit for Ukraine.
"It is very important when nuclear-armed countries provide us with assistance," highlighted the Secretary.
Danilov also added that the NATO summit demonstrated that the dreams of the Russians of restoring their empire can be dismissed.
"We will be in NATO, there is no doubt about that. Furthermore, yesterday's events showed that the idea of building the Russian Empire has been rejected. The Russian Empire will no longer exist," he declared.
NATO Summit
The NATO summit of the member countries took place in Vilnius on July 11th and 12th, with Ukraine being one of the main topics of discussion. President Volodymyr Zelenskyy was also present at the summit and held a series of meetings with the Alliance leaders.
In Vilnius, the Allies adopted a communiqué that outlined their vision for Ukraine's path to NATO. Additionally, the G7 countries issued a joint declaration on security guarantees for Ukraine, and several other nations expressed their readiness to join the guarantees.
President Volodymyr Zelenskyy stated that the summit's results were "good but not ideal" because Ukraine did not receive an invitation to join NATO.