Zelenskyy responds to G7 idea on security guarantees for Ukraine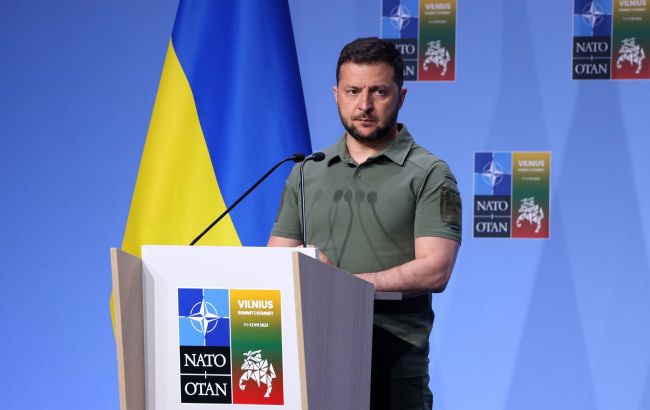 Ukrainian President Volodymyr Zelenskyy (Getty Images)
"I would like to have success at the summit today, for all of us - for Ukraine, for our soldiers, for our citizens, for our children. In particular, security guarantees, which are so important for people. Security guarantees on the path to NATO, not instead of it," emphasized Zelenskyy.
The president confirmed that today the G7 countries may agree on security guarantees for Ukraine. "Today, these security guarantees can be confirmed by the G7. And I think if this happens, we will work on it, it will be a really important, solid success for us," he said.
Zelenskyy added that while Ukraine does not have legal security guarantees from its partners, there are practical ones - financial, sanction-related, and defense-related.
"This could be the first legal document to symbolize that we have such an umbrella of security guarantees. And then Ukraine will have documents with each of the security guarantor states. And there will be all the things we have or things we lack. These things will be on a bilateral level. This document allows other partners to join, apart from the G7 countries," he said.
According to the Ukrainian leader, the results of the summit for Ukraine are "good but not ideal."
"We can state that the results of the summit are good, but if there was an invitation, they would have been ideal," he added.
NATO Summit results
Today, the second day of the NATO summit is taking place in Vilnius, with Ukraine being the main topic. Yesterday, the allies agreed on a joint communiqué, which also outlined their vision for Ukraine's accession, but the Alliance did not provide clear conditions and a timetable.
It is expected that today the G7 countries will agree on the security guarantees for Ukraine.