Czech Republic to transfer license for production CZ BREN 2 assault rifles to Ukraine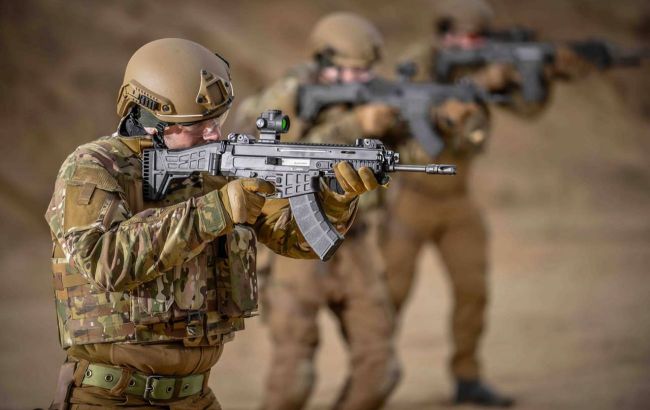 Czech Republic will transfer a license to Ukraine for the production of CZ BREN 2 assault rifles (photo: https://t.me/DPSUkr)
The Czech Republic will transfer a license to Ukraine for the production of assault rifles. The model in question is the CZ BREN 2, states the Ministry of Defense of the Czech Republic.
On Friday, September 29, Deputy Minister of Defense Daniel Blazhkovets participated in Ukraine's first-ever "International Defense Industry Forum."
In his speech, Blazhkovets clearly articulated the government's position that Czech support will continue until Ukraine achieves a definitive victory.
On the sidelines of the forum, the deputy minister also discussed current joint projects with the Ukrainian side at various stages of development and explored possibilities for initiating cooperation on new projects.
"Our support has evolved from the level of military assistance and supply of end products to long-term intensive defense-industrial cooperation, involving not only our armies but also defense industry enterprises, both state-owned and private. However, we want to further develop this cooperation," emphasized the deputy minister of defense.
As a result, the parties agreed that the Czech Republic will transfer a license to Ukraine for the production of CZ BREN 2 assault rifles.
Additionally, the Czechs will assist Ukrainians in setting up the production of ammunition. This project will be carried out by the company Sellier & Bellot.
International Defense Industry Forum
The first International Defense Industry Forum (DFNC1) took place in Kyiv on September 29. It brought together 252 companies from over 30 countries.
The forum featured manufacturers of tanks, artillery, drones, and ammunition, developers of innovative software, and owners of unique advanced technologies from partner countries. Ukrainian state and private defense industry enterprises also participated.
During the forum, President of Ukraine Volodymyr Zelenskyy announced the creation of an alliance of defense industries and a special fund in the defense sector. These funds will be filled with money from Russian assets and dividends from state defense assets.
According to the Ministry of Foreign Affairs, 38 defense companies from 19 countries have already joined the alliance.