Zelenskyy announced creation of new arms alliance: First participants revealed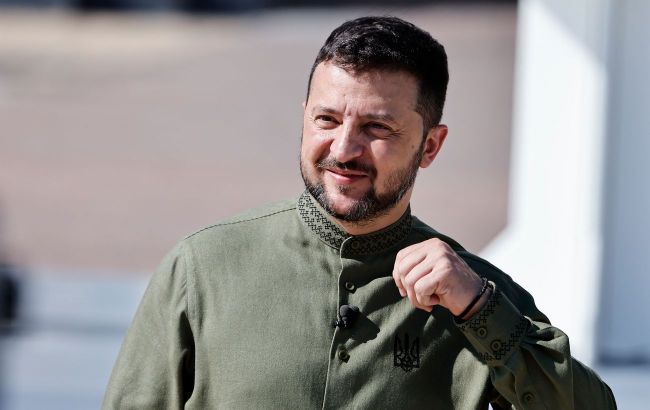 Volodymyr Zelenskyy, President of Ukraine (Getty Images)
During the Defense Industries Forum, President Volodymyr Zelenskyy has announced the formation of an alliance of defense industries, inviting arms and military equipment manufacturers from around the world to join, with the first 13 companies already becoming participants.
"Today, at this forum, we declare the creation of an alliance of defense industries – an alliance that values international law and knows how to work for the real protection of international law and security. And I'm not just talking about Ukraine, but the security of any nation in the world from any aggression," said Zelenskyy.
Photo: Ukraine hosts the Defense Industries Forum (RBC-Ukraine)
According to him, Ukraine has developed a corresponding foundational declaration as the basis for the alliance. Manufacturers of weapons and military equipment from around the world who share the intent to provide real protection against aggression in contemporary high-risk conditions can join it.
"Today, at the outset, this declaration has been signed by 13 prominent companies, ready to build a new arsenal for the free world together with Ukraine," Zelenskyy added.
Additionally, the head of state announced that Ukraine is developing a special economic regime for the defense industry complex.
"To provide every opportunity to realize the potential of every company working for the defense in Ukraine or with Ukraine, or those who want to come to Ukraine," Zelenskyy said.
Defense Industries Forum
The Defense Industries Forum is taking place now in Ukraine, featuring Ukrainian and foreign arms manufacturers. The event aims to showcase the achievements of Ukraine's defense industry complex.
Ukraine aims to demonstrate what it can already do and explore what it can add to its capabilities, including the creation of new production facilities in the country through partnerships.
As reported by the Ministry of Foreign Affairs, at least 165 defense companies from 26 countries are participating in the forum.
Among the forum's attendees is NATO Secretary-General Jens Stoltenberg, who praised the ingenuity of the Ukrainian defense industry and stated that "weapons for Ukraine are a path to peace."
The French Minister of Defense, Sébastien Lecornu, also attended the forum in Kyiv with a delegation of representatives from companies specializing in the production of military equipment.
It is already known that Ukraine has concluded about 20 agreements with French defense enterprises.